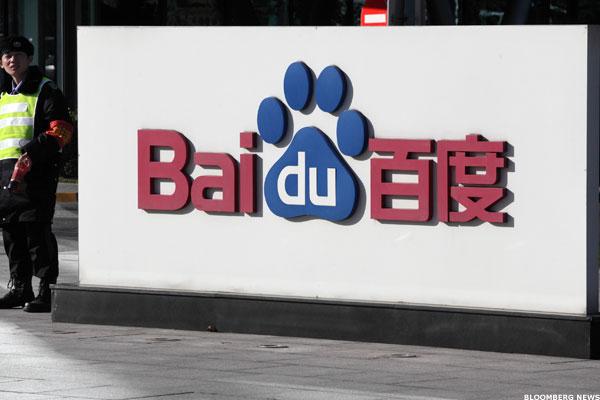 Hindsight is, of course, 20/20, meaning it's safe to say that investors could have made a killing by picking the low in shares of Baidu (BIDU - Get Report) last August, when the stock of what's known as China's Google traded down to the bargain price of $100 a share.
Since last year's lows, when worries about the state of the Chinese economy crippled Chinese stocks, Baidu's shares climbed to over $200 Friday, up 8% in the session at its highs of $201, as investors celebrated the company's latest quarterly results.
Certainly, there's a lot to like about the Baidu story: quarters of 20%-plus revenue growth are characteristic, along with continued optimism on the part of sell-side analysts, diversification into new business lines, and a P/E of just 13 - relatively low, not only for an Internet play, but a Chinese Internet play to boot. (By comparison, the P/E of Google parent Alphabet (GOOG - Get Report) is 29, and that of China's Alibaba (BABA - Get Report) , while obviously not an apples to apples Internet comparable, is 18.)
However, there's...
More