Will Synergy Pharma Rally In July?

30 june
Synergy Pharma has seen a nice rally in June after a multi-month selloff following the approval of Trulance. The question is whether the biotech will rally in July after closing June at $4.45. The average analyst estimate is that the stock will reach $10.50 including the recent Overweight initiation of Cantor Fitzgerald with a target of $11 while Citigroup downgraded the stock to Sell. The biggest fear being the need to the company to raise more cash as Trulance ramps up prescriptions.
Will Synergy rally in July?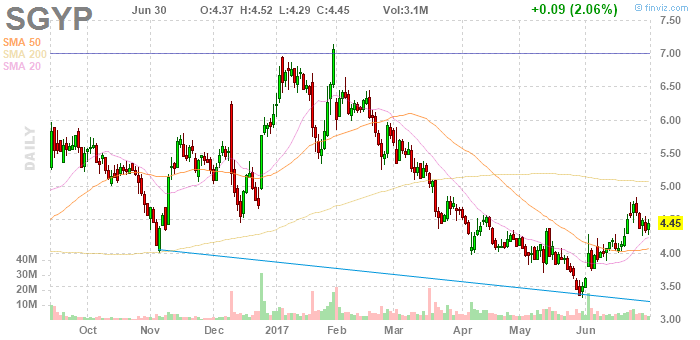 Note: The forecast will actually end at at the end of the month and not the 29th as listed.

Disclosure: No position
Voting is over
Waiting for


the right answer