After six consecutive weeks of gains, the major averages posted their worst weekly losses in months.
Last week's pullback has now put the current rally run – under pressure.
Many leading stocks which made great strides over the past month or more have now fallen from their extended levels.
On the morning of November 11th, I published list of 21 stocks that I noted as being "too extended." This was of course a list of extended stocks which were trading in an extended market. I then added three more stocks the following day, bringing the total to 24.
As of the close last week, 16 have significantly cracked from their highs including:
GWB, MCD, SBGI, SYKE, VC, WCN, CRAY, LNKD, FB, MXL, BDX, MSFT, NTI, LDOS, NVDA, and IRMD
Here are the charts of two, which may best illustrate my point.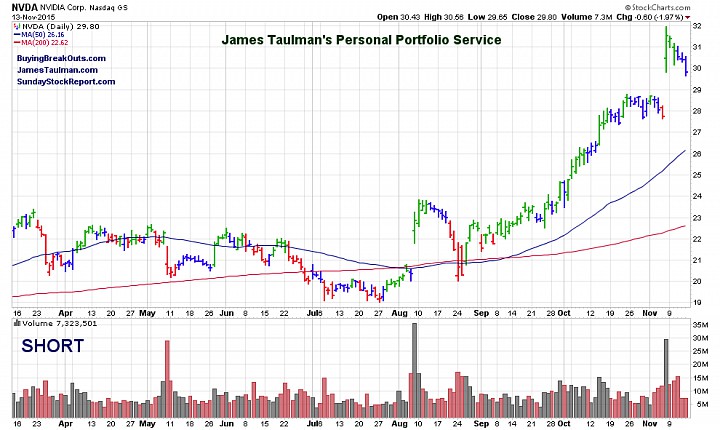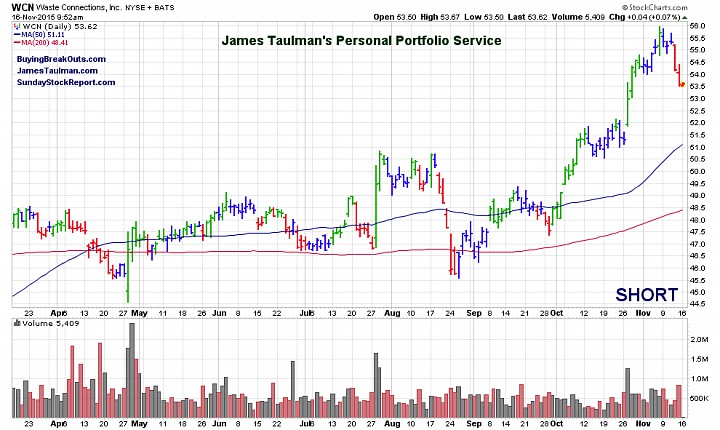 Here are the remaining 8:
JBT, SHOR, WST, NOW, TTWO, ASGN, NHTC, and EDU – which looks like the next to fall.
I am adding BAK to this list today.
As far as our TrendLine SetUps, I am not watching GPI any longer as it fell nearly -6% on Friday.
I have also dropped covering SPB and CRI
Any questions or concerns, please reply to this email me as I would be glad to assist you.