And there... she... goes...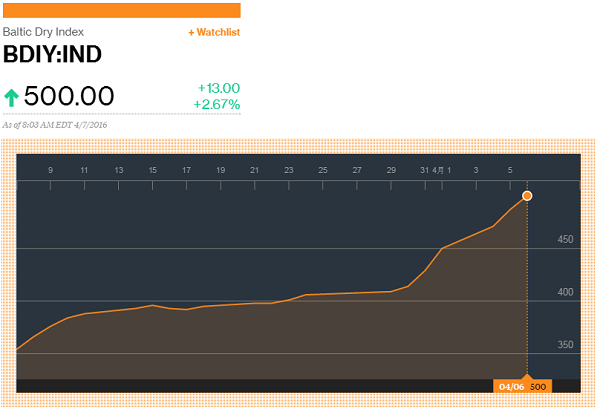 This week has seen an explosive reversal of fortune for the Baltic Dry Index. We are a week into the new month and the index has come up almost a hundred points, sparking a rally in shipping stocks. Navios Maritime Partners (NMM), although the price crept down earlier in the week, is rebounding almost 9% today. Mitsui Lines (MSLOY) is also having a good day, up 10%, Diana Shipping (DSX) up almost 7%, and Safe Bulkers (SB) up 3%.  It's nice to see positive numbers here on a day when the rest of the market is looking pretty gloomy. 
If the index continues to shoot up this fast, we are probably going to see one of the strongest rallies of this decade. I boosted my stake in Navios by a little more than 10% today.