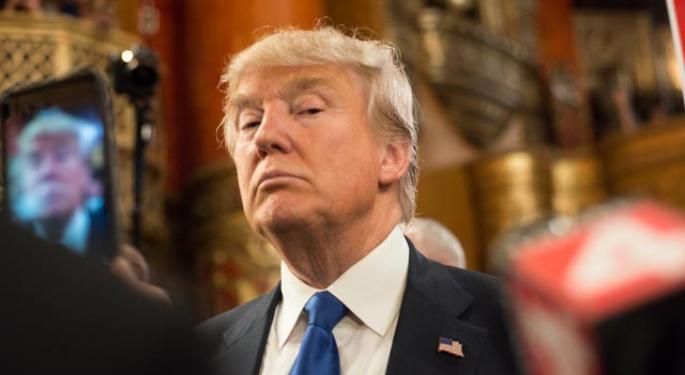 Tim Seymour said on CNBC's Fast Money that General Motors Company GM could benefit from tax cuts in the United States. He added that the stock is very cheap, but he's a little bit concerned because Trump's attack on China could have negative impact on the stock.
Brian Kelly thinks that Kansas City Southern KSU is going to continue to trade lower, because it carries goods from Mexico. Wal-Mart Stores, Inc. WMT could also be in trouble because it imports a lot of goods from China.
Guy Adami also thinks Kansas City Southern has more room on the downside. He believes a close above $13 in Ford Motor Company F would be a sign that it's breaking out to the upside.
Dan Nathan would buy General Motors He sees some upside potential in the name.
© 2017 Benzinga.com. Benzinga does not provide investment advice. All rights reserved.