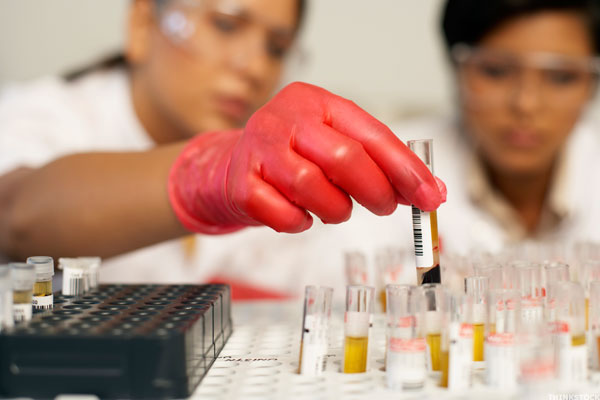 Clovis Oncology (CLVS) is better off if the U.S. Food and Drug Administration rejects its lung cancer drug rociletinib.
I'm actually surprised Clovis hasn't pulled the "roci" application out of the FDA review process. The company's board has a fiduciary responsible to do what's best for shareholders, and in this case, that means not wasting additional money on roci's clinical development, or g-d forbid, actually throwing away even more money to market the drug if approved.
The insurmountable challenge facing Clovis is roci is significantly less effective than its direct competitor, the lung cancer drug Tagrisso from AstraZeneca (AZN - Get Report) , which is already approved. Roci is also tied to more serious side effects, including potentially lethal heart arrhythmia, than Tagrisso.
Brand New – TheStreet's Biotech Bible!...
More