The EUR/AUD is in an interesting position right now.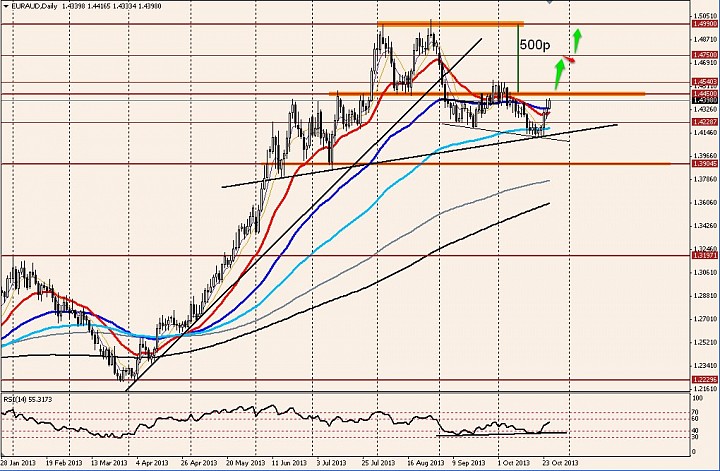 It seems that we have a bullish divergence between price and the RSI, and have caught support at the 100-EMA (in cyan) as well as an upward sloping support trendline.

The pair was unable to complete a full double-bottom projected move and is back to test the neckline of the original double top.
If we do have a break of the 1.4450 level, we have another important pivot just above at 1.4540, however after that it could be smooth sailing towards 1.4750 and even 1.4990.

That full swing would be the equivalent of 500 pips and does require some soft macro catalysts for the AUD, while at the same time some positive for the EUR.

Is that in the cards - we would have to pour over recent data and events to determine it - maybe a good assignment for the weekend?
- Nick