Did someone leak the statement (again)?
At precisely 10am ET, everything jumped: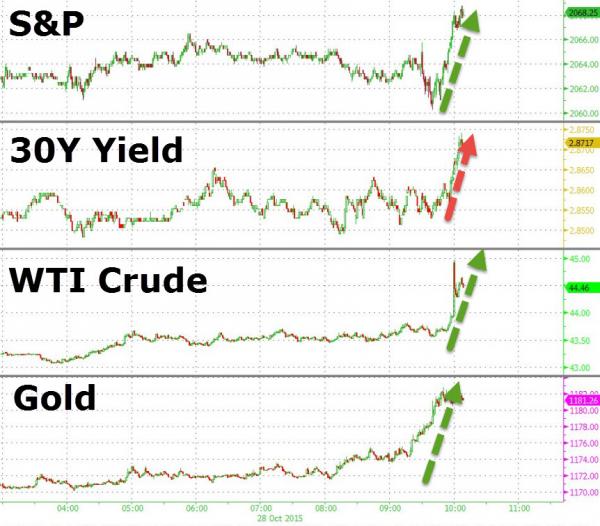 ... Led by Crude, where 17,000 lots went through WTI Crude to smash it higher: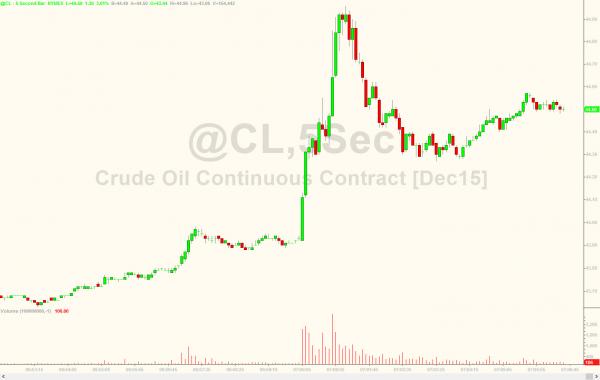 Another ETF glitch? USO volume exploded as shown below.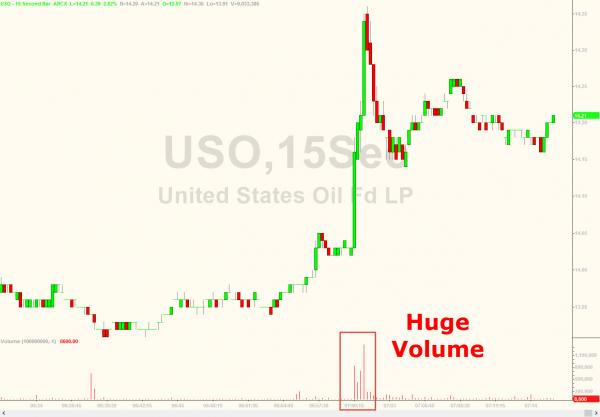 According to some this was just shot covering in the energy complex
pushing the entire market higher. Maybe, or did "boots on the ground"
chatter in Syria finally flow through?