The share price of Synergy Pharmaceuticals Inc  has appreciated by 88.35 percent over the last six months, from a low of $3.44 on May 5.
Roth Capital's Michael Higgins has reinitiated coverage of the company with a Buy rating and price target of $9.50.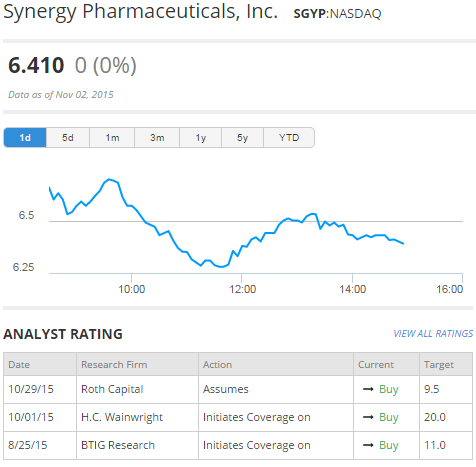 will you take a chance on this?