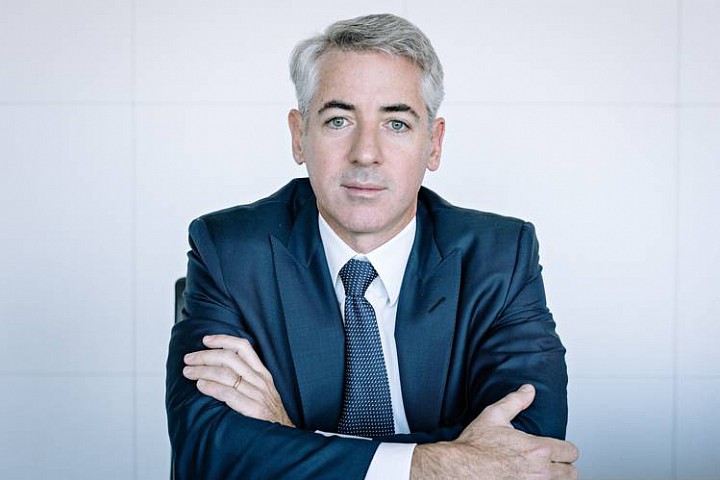 William Ackman woke up in a Toronto hotel room well before dawn on Tuesday last week in a state of distress. One of his hedge fund's biggest bets was going badly awry. He had already lost almost $2 billion on Valeant Pharmaceuticals International Inc., VRX -14.89 % and the controversy pummeling the drug maker's stock wasn't abating.
The billionaire investor climbed out of bed, grabbed his iPhone and began tapping out an email to Valeant Chief Executive Michael Pearson and some of the company's directors.
"Your reputation is at grave risk," he wrote. "Valeant has become toxic." Mr. Ackman's hedge fund, Pershing Square Capital Management LP, was no stranger to high-stakes gambles, but this situation appeared close to getting out of hand. "Even we are very concerned," he wrote.
At 6:52 a.m., Mr. Ackman hit send.
In recent weeks, the 49-year-old Mr. Ackman has been under siege. Valeant's stock, which once accounted for one-fifth of his fund's holdings, is down 65% since its August high, and Pershing Square has lost about $4 billion in value during that period. Its four funds, now totaling $16 billion in assets, are down 16% this year, after a record 40% return in 2014. It is the largest decline ever for his firm.
For years, Mr. Ackman had put management on the hot seat, first as a short seller and more recently as an activist investor. Now he is on the receiving end.
"It's humbling to be on the other side," he says.
This account of his attempt to salvage his huge bet on Valeant, which has been battered by questions about its drug pricing and business and accounting practices, is based on a series of interviews with Mr. Ackman, and on conversations with other executives and advisers at Pershing Square and Valeant.
Among other things, Mr. Ackman has pressed Mr. Pearson for answers, told the lead Valeant director that Mr. Pearson might have to go, and considered dumping his entire initial investment in Valeant, for which he had paid $3.8 billion. Ultimately, he decided to invest even more on the belief that Valeant's risks are less serious than other investors believe.
But the Valeant bet has been stressful for Mr. Ackman, a health-and-fitness buff who plays tennis competitively, contends that "sugar is poison" and this year attended a training camp run by former Navy SEALs. These days he is considering adding meditation and yoga to his regimen.
"With so much at stake for Bill financially and reputationally, there's the feeling that Bill is trapped with this big Valeant bet and can't get out," says longtime friend Whitney Tilson, founder and managing partner of Kase Capital Management, an investment adviser. "But he's as unemotional as he is stubborn. If Bill decides he's got a losing hand, he will fold and blow it in one block overnight, the way he did with J.C. Penney."
Mr. Ackman, who rowed crew at Harvard, set up his first hedge fund, Gotham Partners, with a friend, but ultimately wound it down after disappointing performance. He formed Pershing Square in 2004 to do so-called activist investing—taking stakes and pushing leadership to make financial or strategic changes to boost the stock price. He is known for going "all in," making a couple of big bets a year.
Before the Valeant investment, he teamed up with the company on an unsolicited, and ultimately unsuccessful, takeover bid for Botox-maker Allergan Inc. Pershing Square's stake in Allergan was risky—it accounted for one-third of its portfolio—but reaped a $2.4 billion profit after the company agreed to a takeover by rival Actavis AGN 0.53 % PLC.
Mr. Ackman got to know Valeant's CEO, Mr. Pearson, during the bid. Valeant was different from...
More