 The marijuana business is attracting a lot of interest from entrepreneurs, venture capitalists and consumers in states where pot is legal for recreational and/or medicinal use.
There are even dozens of publicly traded pot stocks. But should you buy any of them? Probably not ... unless you don't mind seeing your portfolio do a Cheech and Chong and go up in smoke. (Sorry.)
Many of the companies are trying to attract investors with goofy names and ticker symbols that make it obvious they're in the pot business.
These companies are basically wrapping themselves in a red, yellow and green flag with a leaf and the date 4/20 on it.
But once you weed (sorry, again) out the large number of speculative penny stocks that don't trade on big exchanges like the NYSE or Nasdaq, you are left with just a handful of companies that seem legit.
"Opportunities are there but a lot of people don't know where to invest because of the early stages of the industry," said Michael Swartz, analyst with Viridian Capital & Research, an investment firm that caters to the cannabis industry.
Swartz said the biggest problem right now is that there is a shortage of "seasoned" (his word, not mine) executives and board members at many of these young and tiny pot companies.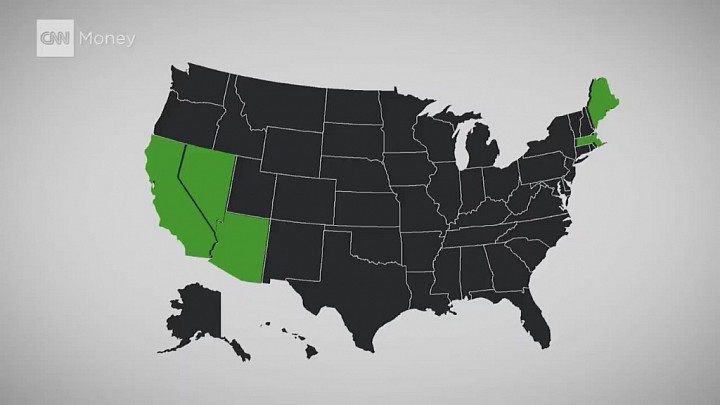 More