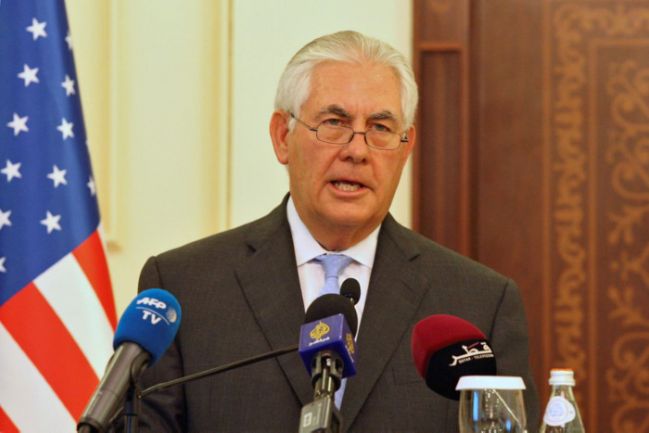 (U.S. Secretary of State Rex Tillerson attends a joint news conference with Qatar's foreign minister Sheikh Mohammed bin Abdulrahman al-Thani in DohaThomson Reuters)
The Treasury Department has fined the oil and gas giant Exxon Mobil $2 million for violating US sanctions on Russia — and the violations occurred while Secretary of State Rex Tillerson was CEO of the company.
The Treasury said that Exxon violated the sanctions between May 14 and May 23, 2014 "by signing eight legal documents related to oil and gas projects in Russia with Igor Sechin, the President of Rosneft OAO, and an individual identified on OFAC's [Office of Foreign Asset Control] List of Specially Designated Nationals and Blocked Persons."
The Obama administration previously issued an executive order that imposed sanctions on Russia in response to the country's invasion of eastern Ukraine and seizure of the Crimean peninsula. Some of the sanctions leveled on Russia include the prohibition of technology transfers in Russian energy projects in the Arctic...
More