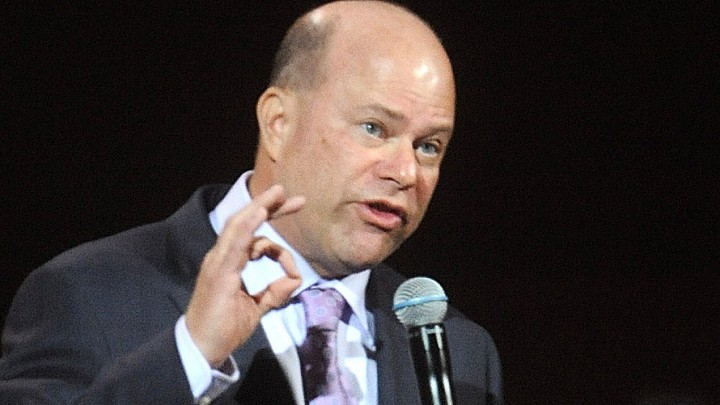 Getty Images
David Tepper tells CNBC that he's still long the stock market.

Hedge-fund billionaire David Tepper joins Warren Buffett on the list of high-profile investors who are bullish on equities. Tepper told CNBC on Monday that he remains optimistic stocks will continue their ascent.
Tepper's upbeat stance comes despite a record run for the Dow Jones Industrial Average DJIA, +0.08% the S&P 500 index SPX, +0.10% and the Nasdaq Composite Index SPX, +0.10% that has taken the benchmarks to dizzying heights in relatively recent trade. Government bonds, notably the 10-year Treasury noteTMUBMUSD10Y, -0.11% were also drawing bids, lowering yields as prices rose.
That creates an atypical environment in which stocks and bonds are both being bought. Investors tend to buy stocks in an atmosphere of rising risk appetite and they often purchase bonds when fear takes hold, driving buyers to the perceived safety of havens like government-backed debt.