Invest with Confidence. Are you a financial professional? Stay on top of your portfolio with Benzinga Pro's real-time newsfeed and alerts and never miss a headline again.
Don't miss the chance to try it FREE today.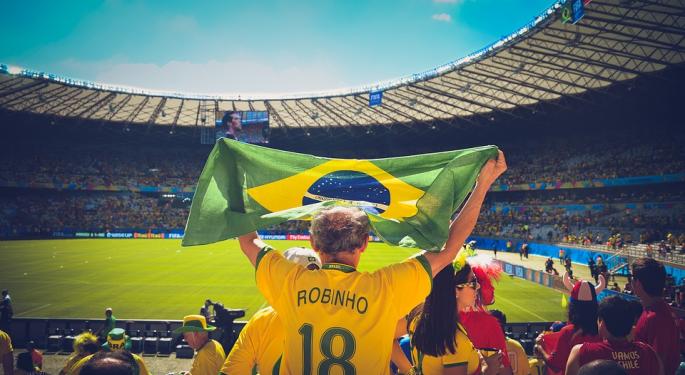 If you're looking for the year's best-performing stock market this year, look no further than Brazil, where the Bovespa stock index is up 19 percent, making the S&P 500's 3.8 percent rise positively yawn-inspiring by comparison.
When a country's stock market has just posted its best monthly increase in 17 years amid its worst recession in 25 years, it's time to take things seriously.
Who knew it would take surging sentiment for the ouster of a sitting president?
The outperformance by Brazilian equities is in stark contrast to how the country's government and economy are faring, but investors appear to be betting that an impeachment of Brazil President Dilma Rousseff will change the economic outlook for the country.
The rise in Brazilian stocks has contributed to the recent outperformance of the BRICs Building motif, which has a 15.1 percent weighting in Brazilian stocks, and has gained 8.2 percent in the past month. The motif's Brazil segment did even better, rising 23.3 percent in...
More