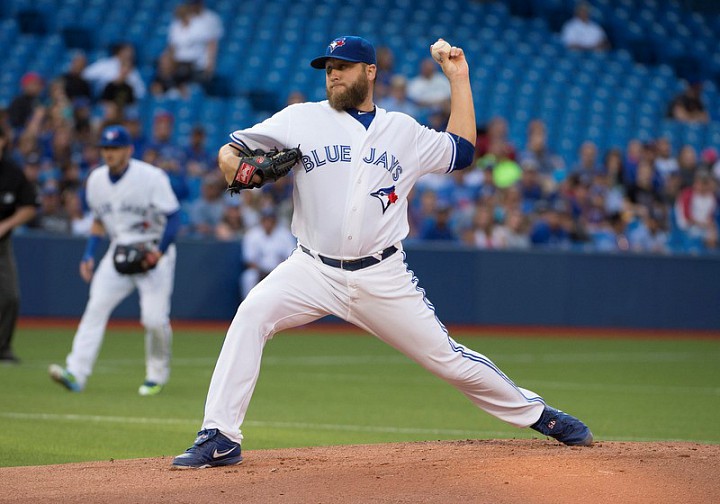 (The Sports Xchange) - Mark Buehrle did not feel so great on the mound on Thursday.
However, the Toronto left-hander said he still felt great about his team, and the Blue Jays backed him up by defeating the Minnesota Twins 9-3 to complete a sweep of the four-game series.
Designated hitter Edwin Encarnacion led the way with a homer, two doubles and four RBIs.
"If it's a rookie pitching or a guy that's been around for a while, we've got that feel of whose butt are we going to kick today," said Buehrle, who pitched seven innings and allowed five hits and one walk while striking out one.
"That's a...
More