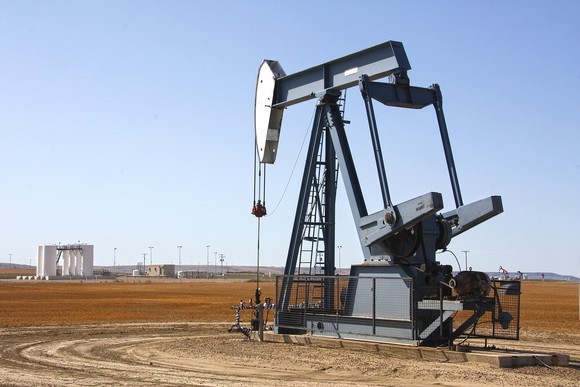 Freeport-McMoRan (NYSE:FCX) shares fell sharply from the middle of 2014 to early February because of declining copper and oil prices. The falling commodity prices caused investors to become concerned about Freeport-McMoRan's over $20 billion in debt and prompted management to announce that it would consider separating the energy businesses from the company.
Although several months have passed since the announcement, Freeport-McMoRan hasn't separated the oil and gas business yet. Because crude prices crashed from late last year to February of this year, Freeport-McMoRan couldn't sell those assets for reasonable prices. Now that crude prices are higher, management has taken the middle-of-the-road approach. To make sure leverage doesn't hurt as much if commodity prices go down, it's cutting costs, announced plans to lay off a quarter of its oil and gas employees, and divesting some assets. To preserve upside, it's said it's going to keep many of its oil and gas assets in addition to its core copper mines. Is management's strategy a good one?
More bullish on crude than copper
By recently selling previously core copper assets such as the Tenke copper mine in Congo for $2.65 billion in cash but keeping non-core oil and gas assets, it seems that management is more bullish on crude than they are on copper.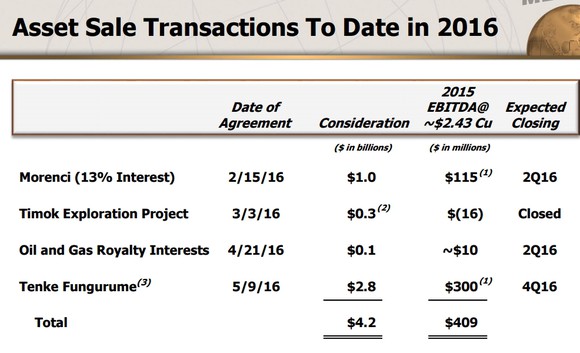 This may be the right strategy. Although copper fundamentals are favorable in the long run, the sector is oversupplied and the prospect of a rebound over the next few years is uncertain. China accounts for around half of copper demand, and China's economy hasn't shown any signs of a turnaround yet...
More