NetEase is going to report its earnings after the closing bell. A small note about the company:
NetEase, Inc. is a leading China-based Internet technology company that pioneered the development of applications, services and other technologies for the Internet in China. NetEase's online communities and personalized premium services have established a large and stable user base for the NetEase websites, which are operated by its affiliates. In particular, NetEase provides online game services to Internet users, offering in-house developed games such as Fantasy Westward Journey, Westward Journey Online II, Westward Journey Online III, Tianxia III, Heroes of Tang Dynasty, Datang, Ghost, Soul of the Fighter and Kung Fu Master, as well as the licensed Blizzard Entertainment games World of Warcraft® and StarCraft® II.
Let's check what they reported a year before and what the analysts are waiting for.

As we can see all the segments are growing. Online game services is the main source after e-mail, e-commerce and advertising. As I've already mentioned in a company's description, the company has a special partnership with Blizzard to work on several of its online games. First thing, that we need to check, is ATVI's most recent report. 
Activision Blizzard exceeded analysts' estimates and the stock grew up more than 10% after the earnings call:
<!== INSTRUMENT %% %60% ==!>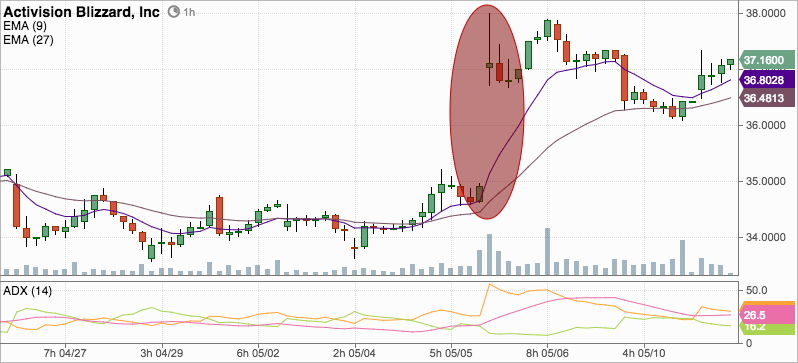 The most important information for us now is their data regarding Starcraft and Warcraft games. Here is what we have:
Blizzard had the biggest Q1 online player community in its history, with MAUsA of 26 million, up 23% year-over-year, reflecting strong engagement with the broader portfolio. Hearthstone®: Heroes of Warcraft™ surpassed the 50 million registered player milestone;
Blizzard's Hearthstone: Heroes of Warcraft delivered 20% non-GAAP revenue growth, compared to the prior-year quarter;
On April 26, 2016, Blizzard released the third expansion for Hearthstone: Heroes of Warcraft, Whispers of the Old Gods™, which has 134 new collectible cards. Following the launch of the expansion, the game reached a record number of daily active users and hours per daily active user.
And one more important game is Starcraft, and as it is noted in their 10-Q report "Deferred revenues recognized from PC increased for the three months ended March 31, 2016, as compared to 2015, primarily due to higher [...] deferred revenues recognized from StarCraft II: Legacy of the Void". 
According to their report, they earned $181M in Q1 2016 vs $110M in Q1 2015 (65% growth). 
Second thing, as soon as this partnership with Activision Blizzard started a while ago for NetEase, let's check the correlation between Asia and Pacific revenue of Activision and NetEase. 
According to the information provided in NetEase annual report and ATVI's filings, we see the following:
ATVI's revenue from Asia and Pacific revenue grew up 15% in 2014, 31% in 2015;
NetEase revenue grew up 27% in 2014 and 95% in 2015;
The companies have the same trends in quarter breakdown;
ATVI's revenue in Q1 2016 grew up 64% compared to Q1 2015.
All the above-mentioned facts are a strong argument why NetEase is able to provide a significant growth this quarter. What about their outlook for the Q1 2016 based on 8 analysts reports: the revenue consensus is 8.8B RMB, while last year the company reported 3.6B RMB in revenue for Q1 2015. It means that analysts are waiting for 144% growth this quarter compared to Q1 2015 and 13% growth compared to Q4 2015. 
According to Financial Times, 8 analysts have BUY rating, 7 Outperform, 4 Hold, 2 Underperform:

As far as ATVI increased their revenue from Asia and Pacific region, I assume that NetEase will be able to go higher this quarter as well. Third, The gaming industry in China is growing, mobile sub-sector is performing better than others: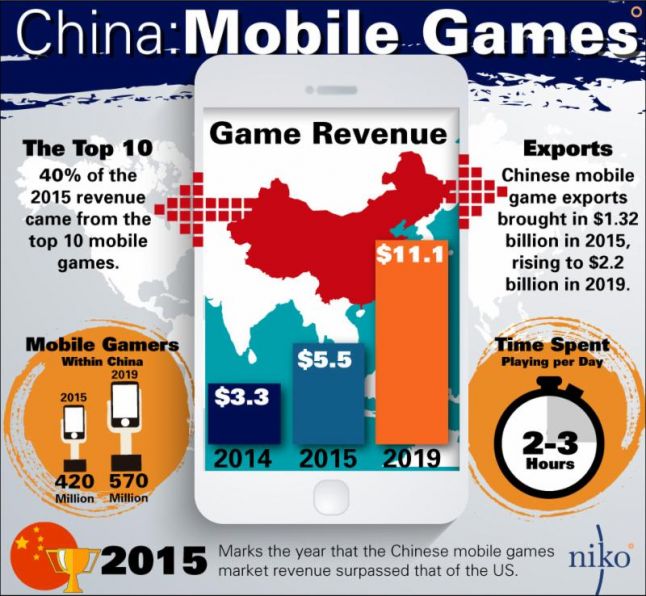 (Source: gamasutra.com).
My strategy in this case is following. As soon as I assume that stock will be going higher after the earnings release, I'd better buy the stock right now. However, I would like to hedge it with one OTM and one ATM put options in case if the stock goes down after missing the analysts estimates. In case if it happens it will be a huge downfall. I will spend around 2% of the total position on hedging: current share price is 147.8, $142 put option for $2.3, $135 put option for $0.72.