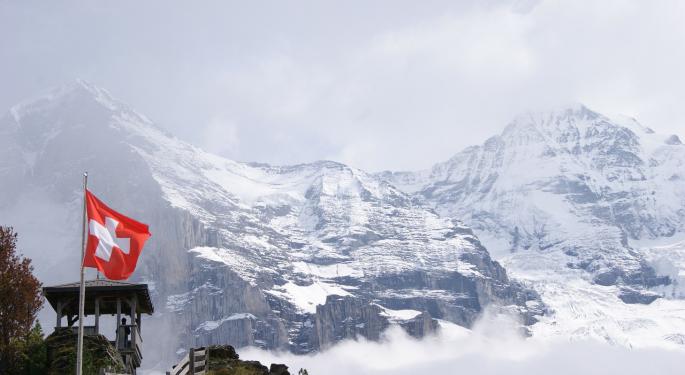 A large number of diversified developed-markets exchange-traded funds have exposure to Swiss stocks, with Switzerland often being one of the largest country weights following the U.K. and Japan in those funds. So, it should be good news that Switzerland surprisingly avoided a recession in the second quarter.
The Swiss economy posted second-quarter GDP growth of 0.2 percent after contracting by the same amount in the first quarter, according to Bloomberg. Two consecutive quarters of contracting economic growth marks recessions.
The Swiss Situation
Data indicate Switzerland was able to avoid that fate, but ETFs such as the iShares MSCI Switzerland Index Fund(ETF) EWL 0.74% and the First Trust Switzerland AlphaDEX ETF, First Trust Exchange Traded AlphaDEX Fund II FSZ 0.15% still face headwinds.
While August has been full of shocks...
More