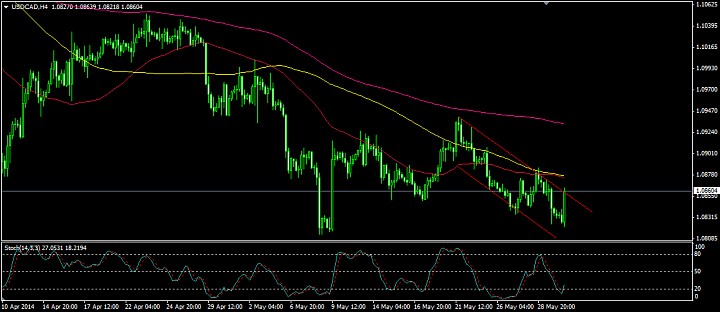 (USDCAD : 4 Hour Chart)
USDCAD currently surging in response to the weak GDP growth report of Canada and the decline in Industrial Product Price Index.On the 4 hour chart, the pair seems like following a downward sloping channel and should find resistance from the resistance trend line of the channel as the gain seems limited.

Canada GDP Report: 
According to the report, the real GDP rose .3% in first quarter following .7% growth in the fourth quarter of 2013. This is the smallest increase since the fourth quarter of 2012. On monthly basis real GDP by industry increase by .1% in March.
RMPI & IMPI Report:
Separate report showed that the Industrial Product Price Index (IPPI) declined .2% in April and the Raw Material Price Index (RMPI) increased .1%.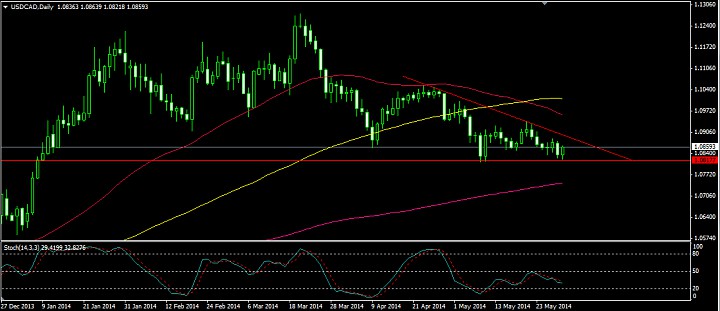 (USDCAD : Daily Chart)
On the Daily chart, the pair still seems bearish and trading within a descending triangle according to which the pair should break the support and continue to decline. So the current gains might reverse.