Merck & Co. (MRK)won U.S. approval to bring to market the first in a new line of cancer-fighting treatments that use patients' own immune systems against the disease.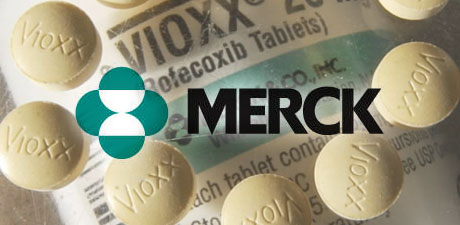 TheFood and Drug Administrationc leared Keytruda, known chemically as pembrolizumab, to treat advanced melanoma, the deadliest form of skin cancer, according to astatementtoday from the agency. The medicine is the first in an emerging class of drugs that target a protein called PD-1 to boost the immune system and fight cancer cells that manage to evade the body's natural defenses.Bristol-Myers Squibb Co. (BMY),Roche Holding AG (ROG)andNovartis AG (NOVN)are among companies working on similar treatments.
Melanomaaccounts for 2 percent of skin cancer cases and causes the majority of deaths from the disease, including 9,710 expected this year, according to the American Cancer Society. Keytruda is being approved almost two months earlier than scheduled. The drug is expected to generate $1.5 billion in 2017 sales forWhitehouse Station, New Jersey-based Merck, according to the average of seven analysts'estimatescompiled by Bloomberg.
"It's an exciting time for our field because of our ability to start harnessing our immune system to attack cancers," Louis M. Weiner, an oncologist and director of Georgetown Lombardi Comprehensive Cancer Center inWashington. "This is a bit of a sea change in cancer therapy because we're beginning to see a time where it may not be as necessary to use chemotherapy to treat cancer."
Previous Treatment
The drug is for patients who have tried New York-based Bristol-Myers' Yervoy, an immunotherapy that targets a different protein CTLA-4, the FDA said. Patients that test positive for a mutation of a gene called BRAF must also first try a therapy that blocks BRAF before they can take Keytruda.
The price will be about $12,500 a month for the average U.S. patient, Merck said, or about $150,000 a year for a drug that's typically given every three weeks. Bristol-Myers's Yervoy costs $120,000 per course, which is four doses.
"We had lots of discussions with payers and those involved with cancer treatment in order to come up with a fair price based on months of therapy and existing options," saidRoger Perlmutter, president of Merck Research Laboratories, adding the company also took into consideration its costs for developing the drug.
It's unclear how long patients who respond positively to Keytruda will remain on the therapy.
Balancing Act
"I really don't think patients would be on the drug indefinitely," Perlmutter said in a telephone interview. "We don't know what the right number is and that's part of what we're continuing to study."
The treatment was approved under the FDA's accelerated approval program, which allows a drug to be sold based on clinical data showing the medicine is reasonable likely to benefit patients. Merck must still prove the benefits through an improvement in survival or disease-related symptoms.
About 15 percent to 20 percent of patients with late-stage melanoma using older treatments survive five years, according to theAmerican Cancer Society. Kathy Thomas, who lives in Redondo Beach,California, is a melanoma patient who has seen two friends die from the disease six months after being diagnosed.
Thomas was diagnosed in April 2011 and within a year it spread to her liver, breast and brain. Her doctor, Toni Ribas, who also led research on pembrolizumab, didn't think she would live much longer while she was taking older treatments, Thomas said in an interview. She was treated as part of Merck's clinical trial.
'Couldn't Eat'
"I was so sick, I couldn't eat, I was throwing up, I was losing strength," she recalled. "I basically ended up in a wheelchair, I probably had lost 60 pounds."
Thomas had her first infusion of pembrolizumab in November 2012 and began recovering her appetite and regaining strength after just a few doses.
Now her wheelchair is in the garage, "collecting dust." She traveled toBrazilandEnglanda few months after the pembrolizumab trial started. She still has lesions on her liver, but said those are diminishing in size. And she saw the birth of a grandson, who now is about to turn 2.
The FDA designated pembrolizumab as a breakthrough therapy, which gave Merck increased access to agency reviewers to help speed to market a promising treatment for a life-threatening illness. Patients may experience a severe but rare side effect that causes an immune response in some organs, such as an inflammation of the colon or lungs or an underactive thyroid, Merck said in a statement.
New Medicines
This is the sixth drug for melanoma the FDA has approved since 2011. Before the new drugs, the standard treatment relied on a chemotherapy that had been in use for decades. Drugmakers' understanding in recent years of the immune system and gene mutations that can be targeted by medicines has led to the proliferation of melanoma treatments,Richard Pazdur, director of the Office of Hematology and Oncology Products in the FDA's Center for Drug Evaluation and Research, said in a telephone interview.
Trials of anti-PD-1 immunotherapies are showing the drugs can have significant benefits for a minority of patients. In a study of about 85 participants who took the recommended dose of Keytruda, 24 percent had their tumors shrink, the FDA said. The effect lasted 1.4 months to 8.5 months and continued longer for most patients.
'Impacting Therapy'
"It is, as a single agent, the most impacting therapy we have tested in melanoma because of its ability to give durable, long-lasting treatment to some patients with limited side effects," saidRibas, a professor of medicine at theUniversity of CaliforniaatLos Angeles.
Merck is also studying pembrolizumab against a type oflung cancer, advanced head and neck cancer and late-stage bladder cancer. The company said in May that current and planned late-stage trials include seven on pembrolizumab used alone and 10 in combination with other medicines. New York-based Pfizer and Merck plan to study pembrolizumab in combination with Pfizer's Xalkori for a form of lung cancer, the companies said in a statement Aug.
"Keytruda embodies Merck's unwavering commitment to pursue breakthrough science to help people who are facing the most challenging diseases," Merck CEO Ken Frazier said in a statement. "We are grateful to the people with advanced melanoma who participated in our trials, and the scientific and medical community for the shared effort that has led to the accelerated approval of Keytruda."
Bristol-Myers plans to apply to the FDA for approval of its PD-1 inhibitor called nivolumab this quarter, with a decision possible in mid-2015.
"I think there's tremendous potential here," FDA's Pazdur said about the class of PD-1 drugs. "Obviously, not only is the agency interested in these drugs. The patients that have advanced cancer are quite interested in this class of drugs and the potential impact these drugs may have."