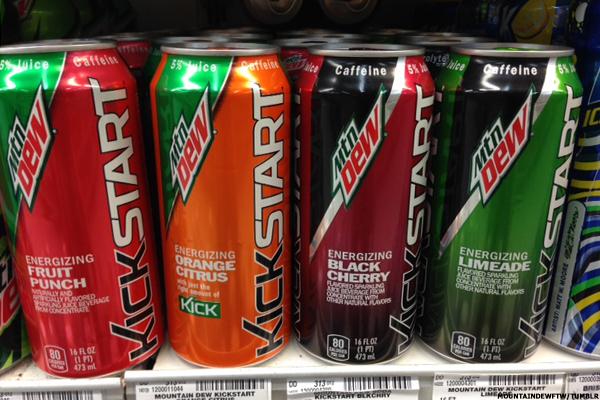 Consumers may be migrating from PepsiCo's (PEP - Get Report) trademark sodas because of health concerns, but they clearly still have a penchant for one of the company's fizzy fruit-flavored lower calorie drinks.
According to PepsiCo, Mountain Dew Kickstart's volumes spiked 34% year over year in the first quarter, helped by several new flavors such as watermelon and blood orange that hit retail shelves in late January. Further, consumer interest in the carbonated Kickstart -- where 12-ounce cans boast 60 calories and just more than 60 milligrams of caffeine -- was likely helped by PepsiCo's viral "puppy monkey baby" TV commercial that .
Launched in 2013, Kickstart has been a success for PepsiCo almost since day one. Kickstart generated more than $300 million in retail sales last year, more than double...
More