Low-volatility equities tend to outperform in the long run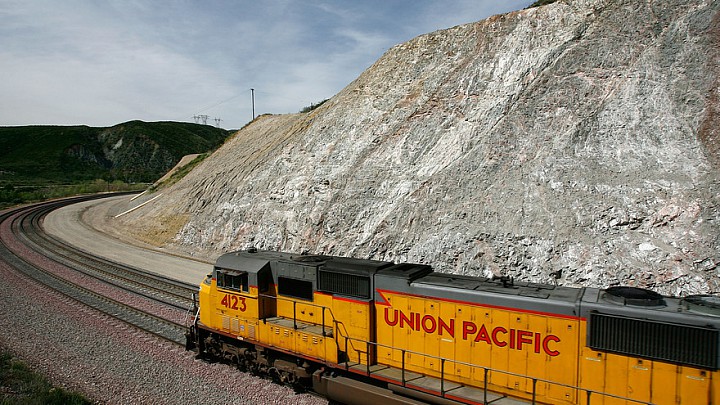 Getty Images
Union Pacific is one of the least volatile S&P 500 stocks and has easily outperformed the benchmark index over the past three and five years.



The S&P 500 Index has fallen only 3% in 2015 after six years of gains, but with so many moving parts, including higher valuations as well as volatility caused by thesharp decline of the euro, a portfolio of steady-performing stocks might keep you in equities without a lot of anxiety.

The U.S. benchmark SPX, +0.95% trades for 14.8 times the aggregate of 2016 earnings estimates, a 10-year high.

MarketWatch writer Mark D. Cook said Wednesday that we're already in a bear market, based on "several internal market components, the strongest of which is the duration of buying versus the duration of selling."

But there is more than one way to gauge the health of the stock market. The one-year chart below shows that the S&P 500 has moved below its 20-day and 50-day moving averages, but is still well above the 200-day moving average, making it look much stronger than it did during its last major decline in September.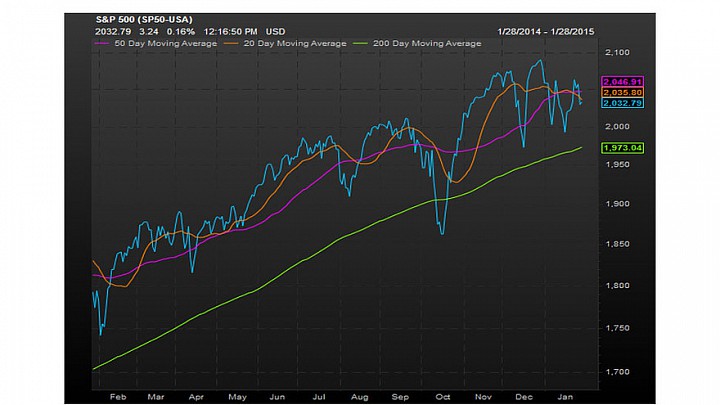 Art Nunes, chief investment officer at Northwest Asset Management's Dynamic Investing Group, defines a bear market as "a downward decline, with short-, medium- and long-term trend lines all trending downward."

"The market has stalled since last November, and the S&P 500's 20-day moving average has recently fallen below the 50-day. I would agree that the market has entered a sideways trend, and price momentum has been trending down," Nunes said in an interview Wednesday.

But he doesn't think we're in a bear market, at least not yet. "As long as it stays above its 200-day average, I am encouraged, because the long-term trend may still be rising," he said.

Nunes called the recent batch of earnings reports "a mixed bag," with disappointing results from several companies and "blow-out earnings" from Apple Inc. AAPL, -0.35% He said the market is not likely to hit any highs soon as investors are still evaluating "whether the deflation scare abroad has any merit."

marketwatch