Most extensive U.S. trial of deliveries starting this month
Chipotle, Virginia Tech cooperating in FAA-approved test
In what's sure to be a college student's dream come true, drones will soon be delivering burritos on the campus of Virginia Tech.
The experimental service, to begin this month and last just a few weeks, is a test by Project Wing, a unit of Google's parent company Alphabet Inc. Chipotle Mexican Grill Inc. and the Blacksburg, Virginia, university have agreed to participate.
The Federal Aviation Administration approved the venture, the most extensive test yet in the U.S. of what many companies -- including Amazon.com Inc. and Wal-Mart Stores Inc. -- hope will eventually become routine drone deliveries of products. Amazon has begun a round of trials at a location in the U.K.
"It's the first time that we're actually out there delivering stuff to people who want that stuff," said Dave Vos, who heads Project Wing.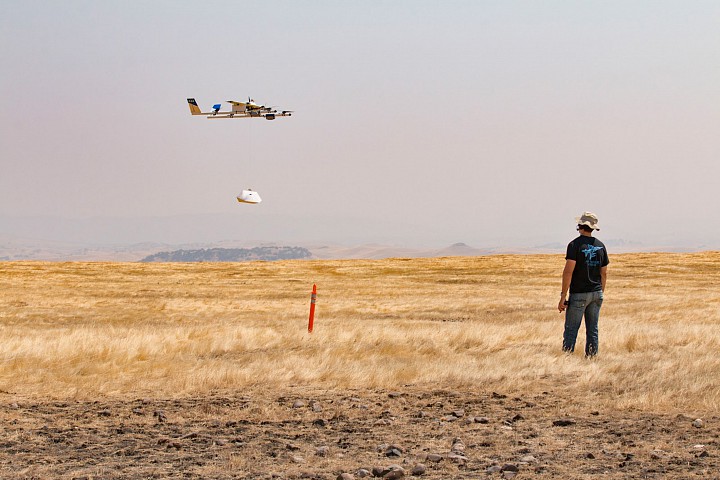 Food Truck
Project Wing will use self-guided hybrids that can fly like a plane or hover like a helicopter. They will make deliveries from...
More