Apple Inc will report third quarter earnings today. Update on iPhone 8 will be the main driver for Apple stock.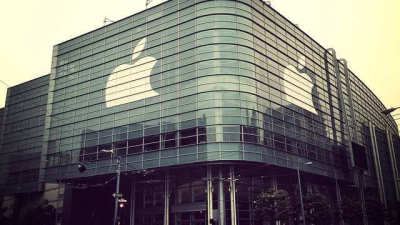 Today is again a busy day on Wall Street with several big names reporting their earnings. SunPower, FireEye and Glu Mobile will be reporting their earnings today after the market close. Drug maker Pfizer (NYSE:PFE), athleisure company Under Armour, Shopify and Xerox will be reporting earnings before the market opens. However, all eyes will be on Cupertino-based tech giant Apple Inc (NASDAQ:AAPL), which will be reporting its third quarter earnings after the market close.
The Tim Cook led iPhone maker is expected to report an EPS of $1.57 on revenue of $44.89 billion. The Wall Street estimates imply revenue growth of 6% YoY and an EPS growth of 10.6%. The earnings growth expectation is in-line with the 11% YoY growth in EPS the company had reported in the last quarter. The Street's revenue expectation is above the midpoint of Apple's guidance range of $43.5 billion to $45.5 billion. Apple has also guided for gross margin to come between 37.5 percent and 38.5 percent and operating expenses to come in the range of $6.6 billion and $6.7 billion.
But more than the earnings, investors will be more eager to know about the iPhone 8 launch. Apple stock has rallied heavily on hopes of an iPhone super cycle. However, recent commentary suggests that the iPhone 8 launch may be delayed, which could be a cause of concern. That said, bulls like RBC Capital's Amit Daryanani believe that a delay in iPhone launch should not impact Apple stock. Nor does he think that the delay will materially affect demand for the new phone. "While we note that this timing shift likely creates risk to Sep-qtr/FY17 estimates (consensus forecasts $49.2B/$1.81 and 41M shipments vs. our estimates of $45.2/$1.72 and ~40M iPhone units)," he writes, "a timing shift doesn't alter AAPL's...
More