The simple fact is, as the reserve currency of the world, the fate of the dollar changes world markets.
In this case, a strong dollar will do a number on businesses like McDonald's Corporation(NYSE:MCD), 3M Co(NYSE:MMM) and Apple Inc.(NASDAQ:AAPL).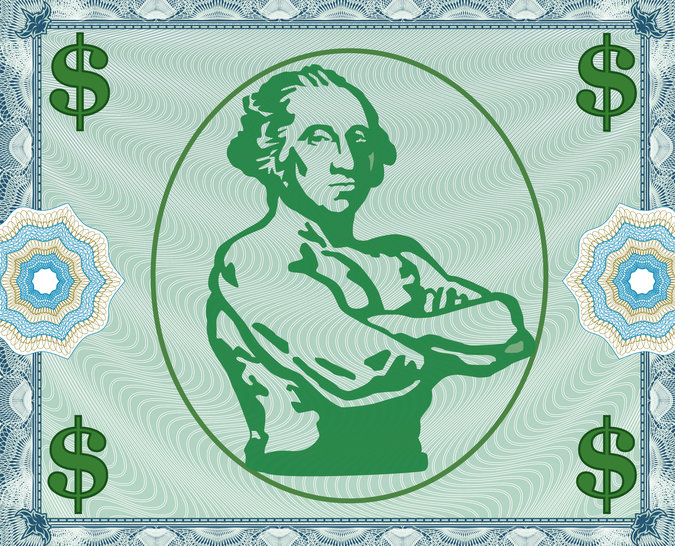 You see, reserve currency status means that all major commodities in the world are priced in dollars. England ceded reserve currency status after WWII to pay back some of its debts to the U.S. and because the British economy had been gutted.
Since then, every major commodity is priced in U.S. dollars — oil, corn, wheat, copper, aluminum, pork bellies, gold, silver, platinum, steel, coal, etc.
That means every country and company has to hold dollars 'in reserve' to buy these things in the open markets. It also means that the dollar the safest port in the storm when things get choppy and uncertain, like now.
What's more, the U.S. economy is about the only one in world that looks like it's in recovery at this point, however tepid. And the U.S. stock market continues to post gains because it's where the world's putting its risk on money.
But that doesn't mean every Dow Jones Industrial Average orS&P 500 stock is a winner. There are many stocks that will be hurt by the world's flight to safety. Here are three well-known firms that may have a hard time impressing investors in 2015.
McDonald's Corporation (NYSE:MCD)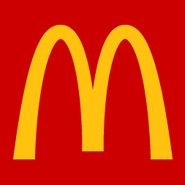 McDonald's Corporation's (NYSE:MCD) recent sales have been lousy regardless of the dollar's strength. There are some significant challenges McDonald's needs to address before it even worries about its currency conversion risk.
It's difficult in the best circumstances to reposition a massive consumer-focused company like MCD in good times. But when a company is trying to redefine itself in a disjointed global economy like McDonald's, where overseas growth is increasingly important, challenging is an understatement.
Now, that's not to say MCD is at risk of disappearing from the face of the earth, but it's going to have some tough times ahead as domestic sales (and market share) decline and overseas revenue have less of an impact because of weakened currencies.
As long as the dollar stays strong, overseas sales will be weak and that won't look good during earnings season for MCD. There are a lot of stocks that are better for you than McDonald's.
3M Co (NYSE:MMM)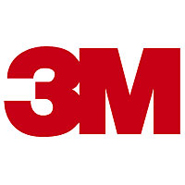 3M Co (NYSE:MMM) is one of the great American multinationals and has the same challenges as MCD of losing profits abroad because of a strong greenback.
However, MMM is realizing domestic growth which — so far — is more than offsetting its loss of revenue from overseas operations.
You see, if MMM sells something in euros and that sale is converted back to dollars — the stronger the dollar versus the euro — the lower the profit on that euro sale.
But MMM has two unique advantages that consumer-focused companies don't have — an industrial focus in some of its key divisions and a core U.S. market that will grow as the economy improves.
As a matter of fact, U.S. growth is what helped MMM nail its Q3 numbers. But given the madness of late Q4 and the increasing strength of the dollar, MMM may not be able to deliver in coming quarters. And Wall Street will not take it easy on 3M stock. MMM is best avoided until the global economic picture clears up.
Apple Inc. (NASDAQ:AAPL)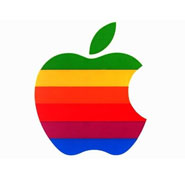 If you look at a three-month stock chart of Apple Inc. (NASDAQ:AAPL), you can see that AAPL stock was already losing traction, largely because of concerns about the strengthening dollar.
Well, the dollar is stronger now and all those millions of units AAPL sells in yen, euros, rubles and pesos now add up to few dollars. What's more, all these ultra-cool products now cost more, relatively speaking, in these markets, which may effect demand in the short-term.
Add on that China is reporting its slowest growth in more than a decade, Japan is teetering on domestic economic implosion and Europe can't seem to get its engine started again. Those are three key markets where most people aren't in the positions to buy premium products just to be fashionable.
Another deeper challenge is that most of the technology that phones have now are similar across platforms, and consumers are becoming more value-sensitive in purchases of tech items when they have less money to spend in general.
There's no doubt AAPL will recover, but it would pay to wait a quarter or two before stepping back in.