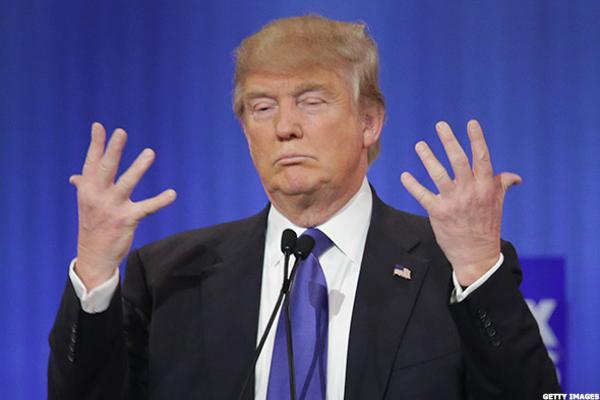 Donald Trump's plan to deport all illegal immigrants and build a wall at the southern U.S. border and make Mexico pay for it could cause some collateral damage, including to cash transfer company Western Union (WU - Get Report) .
The Englewood, Colo.-based company, which reports first quarter earnings after market close Tuesday, sees a significant chunk of its business come from Latin America and the Caribbean, including Mexico. As of its most recent earnings report, the LACA region accounts for 9% of its consumer-to-consumer revenue, and Mexico comprises about one-third of that. Much of that is people working in the U.S. and sending money abroad, also known as remittances. The company's total revenue in 2015 was $5.5 billion.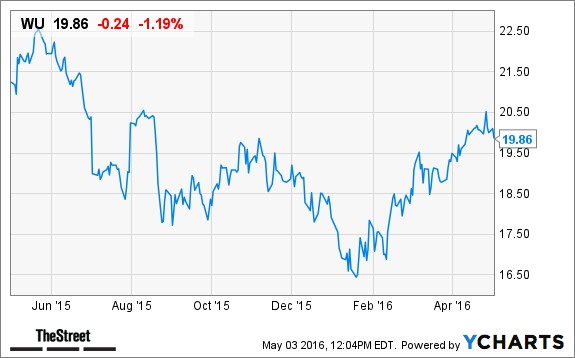 The company has worked to make significant inroads in Mexico of late. In 2015, it launched direct-to-bank money transfers to Mexico from the U.S. to allow customers to send cash to individual bank accounts and expanded transfer services with a government-sponsored development banking institution. On a conference call with investors in February, CFO Raj Agrawal said Western Union's Mexico business is growing faster than the market.
Must Read: What It Looks Like Inside the Brain of a Donald Trump Voter
But if GOP frontrunner Trump makes it to the Oval Office, that might change.
The billionaire businessman has said that he would compel Mexico to make a one-time payment of $5-to-$10 billion to foot the bill for his border wall by clamping down on remittances to the country, which is a big part of how Western Union makes its money.
Trump's proposal would alter Section 326 of the Patriot Act, a rule initially aimed at terrorist financing, that prescribes regulations for financial...
More