Tech giant Intel will release its quarterly results in the coming days following a strong performance in the previous quarter.
Kinder Morgan will kick-off the earnings season for the energy sector, followed by what could be another strong performance from Schlumberger.
The five of the biggest U.S. banks in terms of market cap will also release their quarterly results this week in which the focus will be on cost cutting measures.
The third quarter earnings season unofficially began last week when Alcoa (NYSE:AA) and Yum! Brands (NYSE:YUM) reported their results that failed to impress investors. This week, technology giant Intel (NASDAQ:INTC) will report its results on Tuesday along with energy infrastructure company Kinder Morgan (NYSE:KMI). The latter will kick off the earnings season for the energy patch followed by crucial quarterly results from Schlumberger (NYSE:SLB) on Thursday. The results from the five major U.S. banks will also start pouring in over the next few days. In addition to this, Johnson & Johnson (NYSE:JNJ) will also report on Tuesday followed by Netflix (NASDAQ:NFLX) on Wednesday.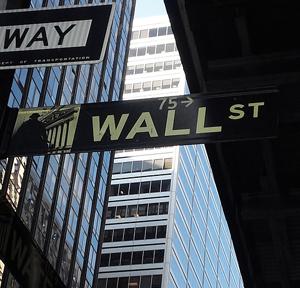 As a reminder, last week, Alcoa reported its quarterly results last week in which it missed both revenues and earnings estimates and also gave a grim outlook for the future amid persistent weakness in aluminum prices. Alcoa also lowered its 2015 automotive production growth forecast for China from a mid-point of 6.5% to just 1.5%. That led to 6.5% drop in the company's shares in the final two days of the week as the cautious guidance overshadowed the optimism related to the split.
It was a similar story for Yum! Brands as well; its revenues and earnings came behind analysts' estimates while the company gave a soft guidance for the future. Not surprisingly, the poor performance has heightened calls for a spinoff of Yum!'s Chinese business, but I believe the company will avoid taking this step in the short term. I've covered Yum! Brands in greater detail previously. Yum!'s earnings release led to a 14% decline in the company's stock.
The combination of earnings miss and negative outlook is a recipe...
More