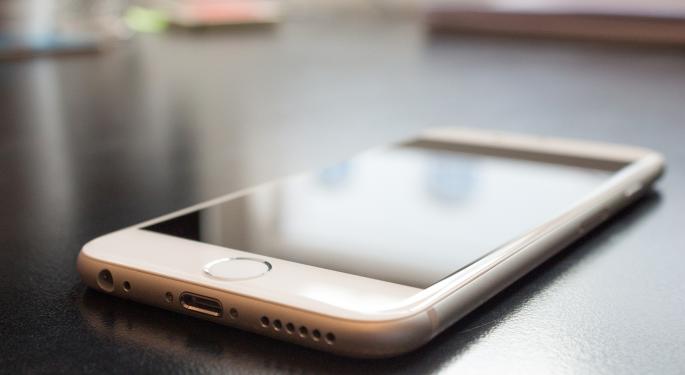 Goldman Sachs, in a note released Tuesday, outlines what it believes is the cause behind Apple Inc. AAPL's downfall in China.
Tourism from China to Hong Kong is down 15 percent in Q1. iPhone sales in Hong Kong are highly correlated with Chinese tourism to the city.
Marketshare was given up to third parties suggested by a low upgrade rate.
A decline in units added at high end carrier China Mobile versus lower end carries China Unicorn and China Telecom. Goldman Sach notes this doesn't suggest the iPhone is losing out in the high end of the market.
Goldman Sachs views the $1 billion investment in Didi (Uber of China) as a positive and is looking forward to iTunes Movies and iBooks becoming available again, among the iPhone 7 release. The firm as a $136 price target based on 12.5 times expected 2017 EPS.
CEO Tim Cook took a trip to China this week. visited one of Apple's largest stores in Beijing and was accompanied with Didi Chuxing President Jean Lui (also known as Liu Qing).
While at the Apple Store, he met senior executives from some of China's top app developers, including the country's largest daily deal service site called Meituan and MeituPic, a picture-editing app.
Shares of Apple gained 3.7 percent Monday to $93.88. It was ticking up about 1 percent in Tuesday's pre-market session.
The stock opened 2016 trading above the $115 level.
Date
Firm
Action
From
To
May 2016
UBS
Maintains
Buy
Apr 2016
Brean Capital
Maintains
Buy
Apr 2016
Barclays
Maintains
Overweight
© 2016 Benzinga.com. Benzinga does not provide investment advice. All rights reserved.