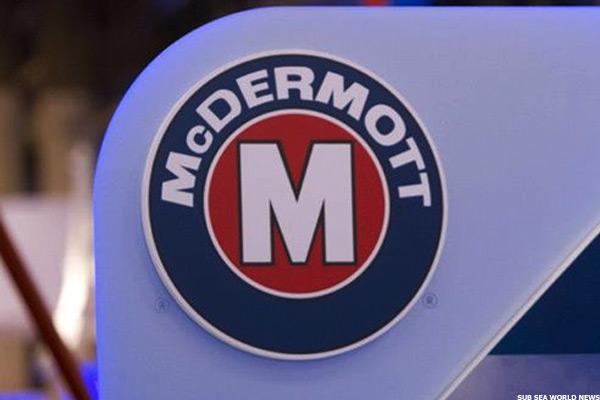 There's a huge debate on whether or not crude oil has bottomed. It's all about supply and demand! Here's what the technical charts have to say.
OPEC members will be meeting this weekend to decide whether or not to freeze or cut oil production. A potential limit on supply has Nymex crude oil futures above their 200-day simple moving average at $41.13 per barrel for the first time since July 31, 2014, when this average was $99.86.
Back on Feb. 8, I explained why the time was right to "catch a falling knife" for oil services stocks, even as they fell through the floor.
Crude oil bottomed at $26.05 on Feb. 11, and investors had the opportunity to buy shares of oil services stocks Diamond Offshore (DO - Get Report) , McDermott (MDR - Get Report) , Noble (NE - Get Report) , Transocean (RIG - Get Report) and Tidewater (TDW - Get Report) as these stocks were trading below their late-2008 or early-2009 lows, with three trading at 20-year lows between Jan. 20 and Feb. 24. On March 9, I made the case to book gains on these stocks.
Must Read: Jim Cramer -- Freeport-McMoRan Shares Going Up if It Sells Assets
What's interesting today is that while oil is poised to move higher, the five oil services stocks are significantly below their recent highs, which is a warning that the upside for crude oil should be limited.
Here's the daily chart for crude oil.
Crude oil closed at $42.22 on Tuesday, up 14% year to date and 62.1% above its Feb. 11 low of $26.05. The 2016 high of $42.49 was set on March 4.
Crude oil has been under a "death cross" since Sept. 4, 2014, when its 50-day simple moving average declined below its 200-day simple moving average with the close on oil at $94.45 that day. A "death cross" occurs when the 50-day simple moving average falls below its 200-day simple moving average, indicating that lower prices lie ahead. Oil is now above its 200-day and 50-day simple moving averages at $41.04 and $35.41, respectively.
Here's the weekly chart for crude oil.
The weekly chart for crude oil is positive, with oil above its key weekly moving average of $38.11 but well below its 200-week simple moving average of $77.86. The weekly momentum reading is projected to rise to 76.93 this week, up from 74.92 on April 8.
At the beginning of the year, my proprietary analytics projected that if crude oil failed to hold $34.07, the downside risk was to $29.90 by the end of March. This quarterly level from my model became a magnet...
More