IBM has reported a drop in the rate of revenue decline in recent quarters.
The turnaround is in sight and the company should return to growth in FY2017.
Given the current momentum in the stock price, investors should lock in the current yield as the market will likely re-rate IBM stock once the company returns to growth.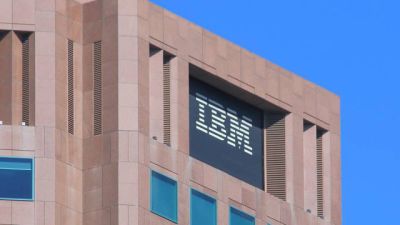 International Business Machines Corp. (NYSE:IBM) stock has been in a freefall over the last couple of years. The stock closed the last trading session at a price of $159.55, down 25.8% from its peak of $215 in 2013. IBM stock price has been bogged down by the fact that the company has seen its top line decline for 3 consecutive years, which hasn't gone down too well with the investors. However, the company has made many right moves, which has seen the stock price rise 16% in the year-to-date, outperforming the NASDAQ's 4.8% gains in the same time period.
Source: International Business Machines Corp. stock price chart by amigobulls.com
Should you buy into the recent rally of IBM? The company has made a few recent moves which now makes it a good time to pick up the beaten down stock ahead of the rally which could lie ahead. Here are 3...
More