Yesterday, I wrote a post about an options idea that would benefit current Twitter's (TWTR) investors earnings them a ~15% return in just a week. Of course, this would simply offset losses realized in the stock's downfall:
<!== INSTRUMENT %% %60% ==!>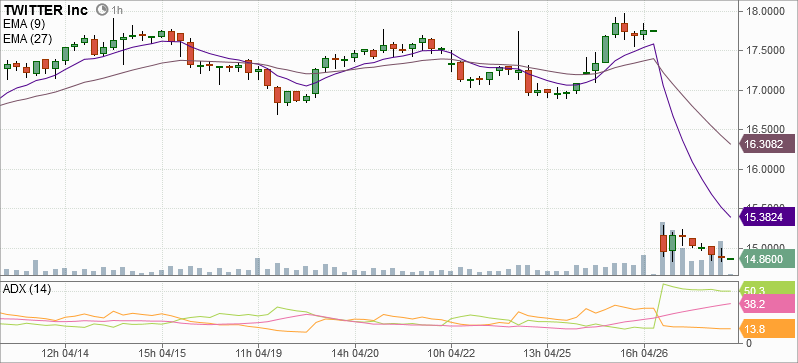 Unfortunately, nobody could capitalize on this trade because the markets were already closed when I posted my article. I could not sell any options, either. When the markets opened, the stock gapped more than $2 lower and is currently down by 16% since yesterday's close.
Here is what you could get for the $14 - $16 strangle today: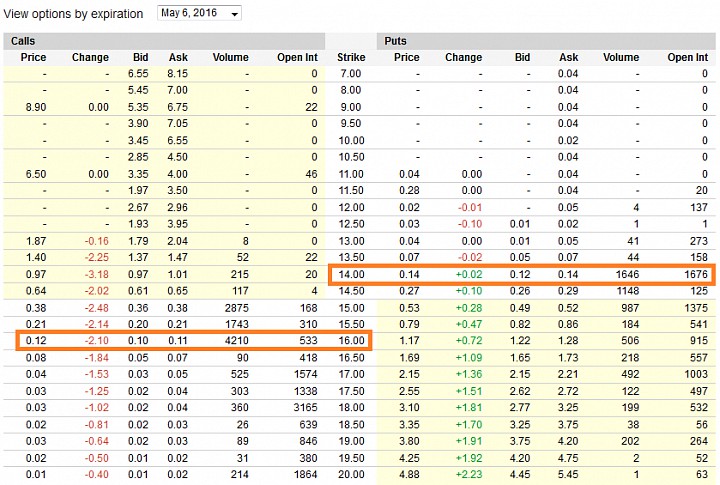 (Source: Google Finance)
As you can imagine, the people who managed to sell the straddle prior to the earnings' release, made a huge gain. Why is that? Well, volatility plays a paramount role in the pricing of options. After the numbers came out, there was suddenly no more hesitation or uncertainty. Hence, volatility dropped, and options also lost a big chunk of their value. If you were a buyer, even if you were right about the direction, you lost a lot of profit when the volatility crashed.
Today, the straddles makes no sense at all, even if you own the stock, and your risks are limited. Why is that? Well, it offers a 1.5% return over an eight-day period (taxes and fees excluded). Clearly, the game is simply not worth it. On the other hand, a straddle is still pretty interesting because it offers a ~6.5% return over the same time frame: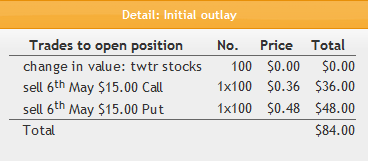 (Source: optionsprofitcalculator.com)

The risk return matrix for the $15 straddle is given below: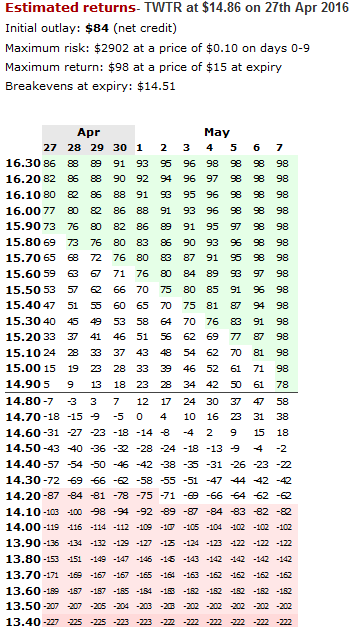 (Source: optionsprofitcalculator.com)
The risks are the same as yesterday: unlimited downside and forgone profits on the upside (if and only if the stock rises above $15.70 per share). Considering the fact that you are already long the stock, you must be okay with the downside risk. On the other hand, if you really want hedge, take a look at out-of-money puts with strikes below $14. They are very cheap now, as evident in the first table.
Alternatively, you can sell a put spread or buy and iron condor. I will talk more about it in a future article. The point is simple - capitalize on the decline on volatility and earn some real cash as a Twitter's shareholder. You deserve it after today's bloodbath.