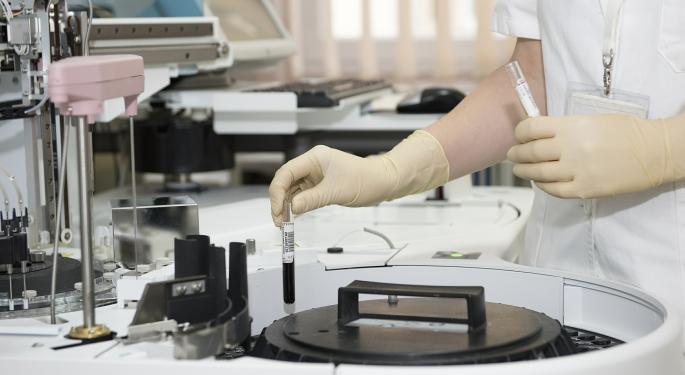 Bluebird bio Inc BLUE announced positive early data from its ongoing open-label Phase 1 CRB-401 study with its CAR T candidate, bb2121, in patients with relapsed and/or refractory multiple myeloma.
Although the initial early data is encouraging, there are potential risk of CRS [cytokine release syndrome] at higher doses, Cantor Fitzgerald's Elemer Piros said in a report.
Piros reiterated a Sell rating on Bluebird, with a price target of $37, commenting that the stock appeared overvalued "based on our valuation of the company's programs."
Encouraging Myeloma Data
Early results indicated that two of nine patients achieved stringent complete responses [sCR] at a dose of 15x107 cells, encompassing 4-6 months. The initial data improves upon results that had been achieved in a previous study, led by the National Cancer Institute, of a separate anti-BCMA [B-cell maturation antigen] CAR T candidate, Piros stated.
"Safety profile for bb2121 demonstrated no signs of serious Grade 3 neurotoxicities [or CRS] at currently tested doses," the analyst wrote. "Additional data at later time points and from the high dose of 80x107 "could provide additional clarity on a dose response, but we also remain focused any potential risk of CRS at higher doses."
Bluebird's product candidates include Lenti-D, which is in a pivotal clinical study for the treatment of cerebral adrenoleukodystrophy; and LentiGlobin, which is in clinical studies for the treatment of thalassemia major and severe sickle cell disease.
The stock traded up 26 percent in Thursday's pre-market session.
Date
Firm
Action
From
To
Nov 2016
BMO Capital
Initiates Coverage On
Market Perform
Oct 2016
Cantor Fitzgerald
Downgrades
Hold
Sell
Sep 2016
Maxim Group
Maintains
Buy
© 2016 Benzinga.com. Benzinga does not provide investment advice. All rights reserved.