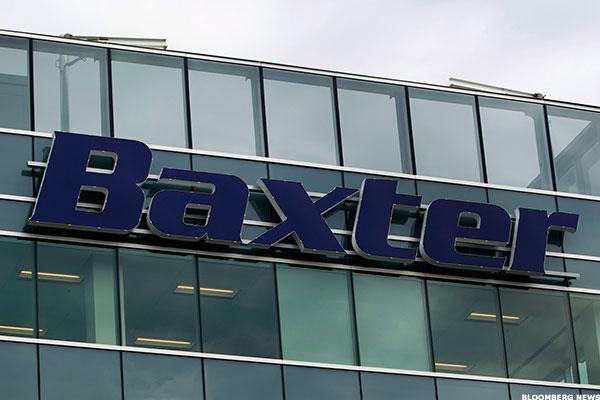 Recommending a stock that has already racked up a 20% run over the past year ordinarily would be considered catching the bus late. But if an inherently strong firm is enjoying a long-term upward trajectory, it's worth it to make an exception.
One such momentum stock on our radar is Baxter International (BAX - Get Report) , a leading medical devices manufacturer. While it does look expensive, it's still worth your money. The 85-year-old, Deerfield, Ill.-based company has a robust product pipeline and has done some timely restructuring to lower costs.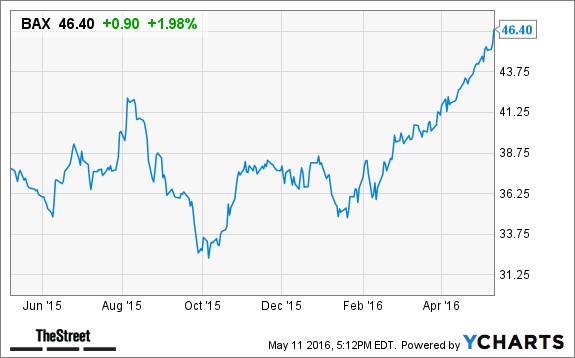 This stock is on a path for market-beating appreciation. For the third consecutive quarter, Baxter has beaten analysts' earnings estimates by a huge margin. The company reported earnings of 36 cents a share, up 24.1% from analyst estimates.
Though down 37% on the year to $2.38 billion, sales beat analyst estimates by a few million. Sales were pressured by a strong dollar, and excluding the impact of currency fluctuations, they climbed 4%
A likely reason for this superior performance is the rebound in the company's hospitals segment, a key component for Baxter, according to Leerink. Of the $2.38 billion in revenues in the first quarter, the Hospital Products business contributed about $1.5 billion or 62% of total revenues. Baxter supplies intravenous (IV) systems, dialysis machines, and surgical equipment to...
More