What: Shares of Regulus Therapeutics (NASDAQ:RGLS), a biopharmaceutical company developing first-in-class drugs to inhibit specific microRNAs, slumped 20.1% in April, according to data from S&P Global Market Intelligence. Confidence in Regulus' lead product tanked after investors took a closer look at the candidate's safety data.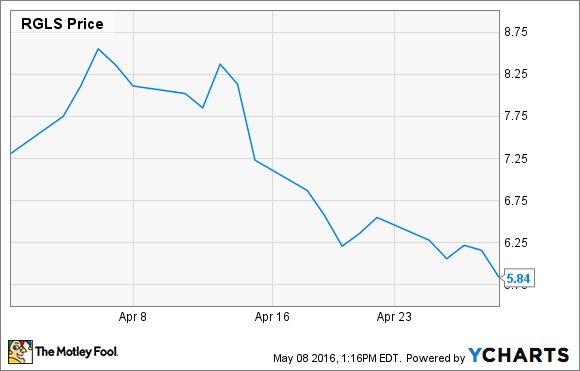 So what: The company presented phase 2 results that suggest its lead candidate, RG-101, can effectively shorten treatment durations of on-the-market hepatitis C virus treatments.
While the efficacy numbers look good, a closer look at increased adverse events associated with the antiviral booster leaves RG-101's future questionable.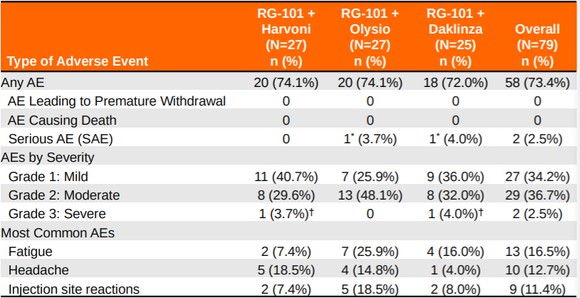 The trial split 79 patients into arms receiving currently-approved hepatitis C drugs Harvoni, Olysio, and Daklinza. The simplest downside to including RG-101 alongside these pills is the rate of injection site reactions. After that, the fact that 20 of 27 patients in the Harvoni arm experienced some adverse event doesn't bode well for the drug's tolerability.
Grade 3 events are considered severe, just short of life-threatening, and generally require hospitalization. The grade 3 event in the Harvoni trial was a...
More