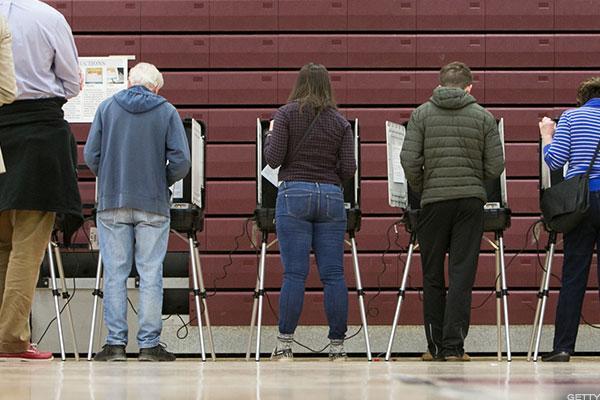 What does the new administration mean for Wall Street? Jim Cramer's first reaction to the election is live on TheStreet's Facebook page tomorrow morning at 8 a.m. EST. He joins our team of reporters along with experts and analysts tracking the markets with us.
Stocks added to massive gains enjoyed at the start of the week as voters headed to the polls to pick their next U.S. president.
The S&P 500 was up 0.38%, the Dow Jones Industrial Average added 0.40%, and the Nasdaq rose 0.53%. The S&P 500...
More