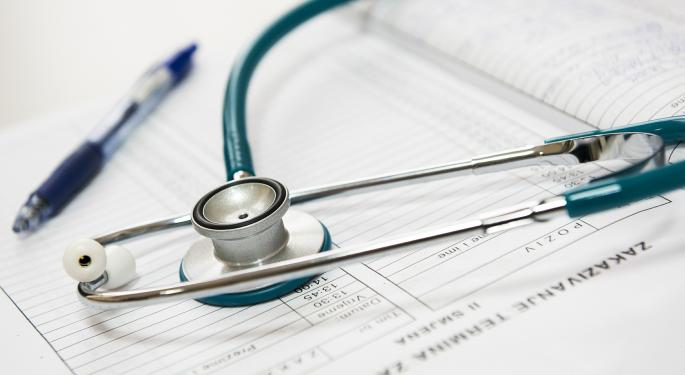 BMO has downgraded Merck & Co., Inc. MRK 0.61% shares to Market Perform from Outperform on valuation.
"The so called 'TINA' (there is no alternative) effect is not enough for us to remain bullish at these levels; the fundamentals have not improved to justify higher valuations. In fact, we are more cautious as we see elevated risks (particularly on pricing) and limited upside," analyst Alex Arfaei wrote in a note.
Recent Performance And Keytruda Competition
MRK shares are up about 13 percent year-to-date with a total return of about 15 percent including the dividend, outperforming the S&P 500 and the S&P 500 Pharmaceuticals index. The analyst sees the risk/reward as more balanced.
"While we remain bullish on Keytruda (forecast $9 billion by 2026 in multiple tumors), and expect a strong launch in first line (1L) NSCLC, we've lowered our expectations in 2L+ as Bristol-Myers Squibb Co BMY 0.65%'s Opdivo should continue to dominate in this setting," Arfaei highlighted.
Price Pressure And Hep-C Work
Further, the analyst expects continued price pressure in major markets, highlighting Hep-C in the near term and immune-oncology longer term as options increase as examples. As such, Arfaei lowered his long-term Keytruda and Hep-C forecasts to reflect more conservative pricing expectations.
Regarding Hep-C, BMO expects sales of $615 million in 2016 below the company's $650 million guidance. The analyst also cut his 2021 peak sales expectations to $2.5 billion from $3 billion.
Other Uncertainties
Other uncertainties include the potential impact of Eli Lilly and Co LLY 0.03%'s Jardiance CV label expansion on Merck's Januvia franchise, Keytruda's uptake in 1L NSCLC relative to Opdivo, an economic slowdown in the EU (24 percent of Merck's Pharma business) and perhaps an expensive deal forthcoming.
In May, BMO said it still believed Merck was preparing investors for a mid-size deal, perhaps in line or larger than the $9.5 billion Cubist deal.
Further, Arfaei expects more headline risk on BioPharma pricing as the U.S. election season heats up.
"While we still believe that congressional support for President Obama's 'public option' plan and other pricing related proposals will remain challenging, the arguments will likely brought up again by the presumptive Democratic nominee, Hillary Clinton, and could gain additional traction," the analyst elaborated.
Related Link: Evoke Pharma Plunges 70%, Prompting Brean To Downgrade From Buy
Q2 Results
On the upcoming second quarter results, Arfaei doesn't expect major positive surprises. In fact, the analyst sees a "cautious" commentary from management reflecting the increased uncertainties mentioned above. Arfaei forecast that most of Merck's major franchises should be in line.
"Merck should finish 2016 at the mid-point of its guidance. We highly doubt that Merck would raise its guidance meaningfully," Arfaei added.
At time of writing, shares of Merck were down 0.72 percent on the day to $59.20. The analyst has a price target of $62.
Did you like this article? Could it have been improved? Please email feedback@benzinga.com with the story link to let us know!
Date
Firm
Action
From
To
Jul 2016
Jefferies
Maintains
Hold
Jun 2016
Jefferies
Maintains
Hold
May 2016
Credit Suisse
Maintains
Outperform
© 2016 Benzinga.com. Benzinga does not provide investment advice. All rights reserved.