EURUSD rallied 100 pips into Draghi's press conference as weak shorts covered but the moment he opened his mouth), it collapsed and is now looking to break to a 1.09 handle for the first time since 2003. Despite hockey-stick-like expectations for EU growth, bond yields are compressing (as EU arbs the world) and oil prices are waking up to the reality that China took an ax to its growth expectatiuons overnight. But apart from that, stocks are higher...
EURUSD pump... and dump...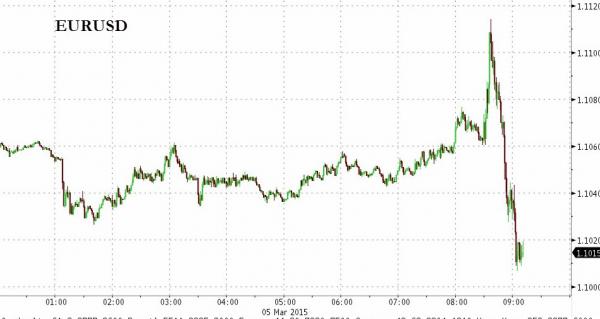 European Sovereign bond spreads are compressing...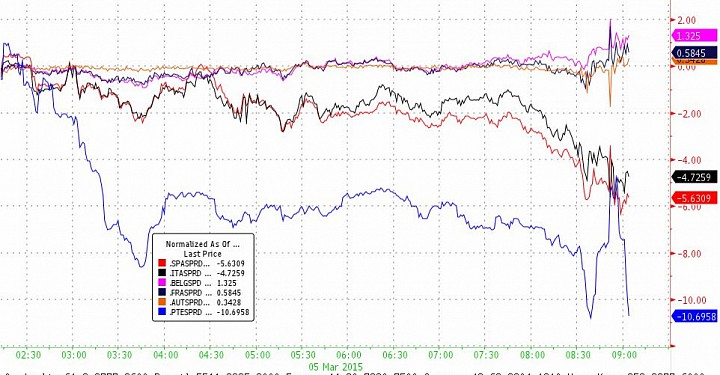 Treasury yields tumbling...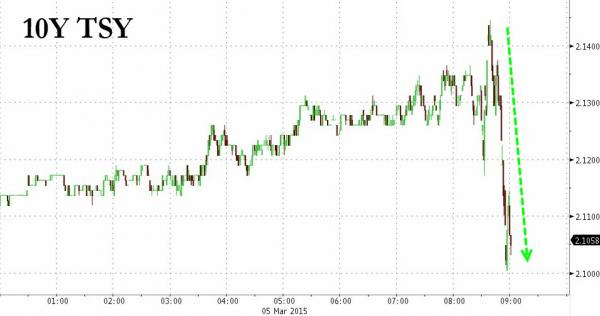 and Oil sliding fast...
Charts: Bloomberg