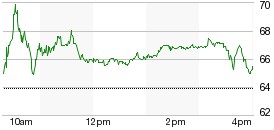 Relypsa, Inc.'s RLYP lead candidate, Veltassa gained approval in the U.S. for the treatment of hyperkalemia. Shares which should have been up with the positive news were, however, down 27.2% due to the inclusion of a box warning.
We note that the prescribing information includes a boxed warning stating that Veltassa binds with other orally administered medications, thereby decreasing their absorption and reducing their effectiveness.
The company expects to launch Veltassa by the first week of Jan 2016. Veltassa will be the company's first product to be commercialized.
According to information provide by the company, in the U.S., approximately 3 million people with stage III & IV chronic kidney disease...
More