Equities Get Battered At Start of Week:
After a week in which markets were choppy but sideways, and analysts and traders tried to wrap their heads around the various factors driving things - from slowing Chinese data, to Fed tapering, to soft US earnings - this week started with a plunge in equities and a move towards safety. A weak US manufacturing PMI report hurt sentiment further.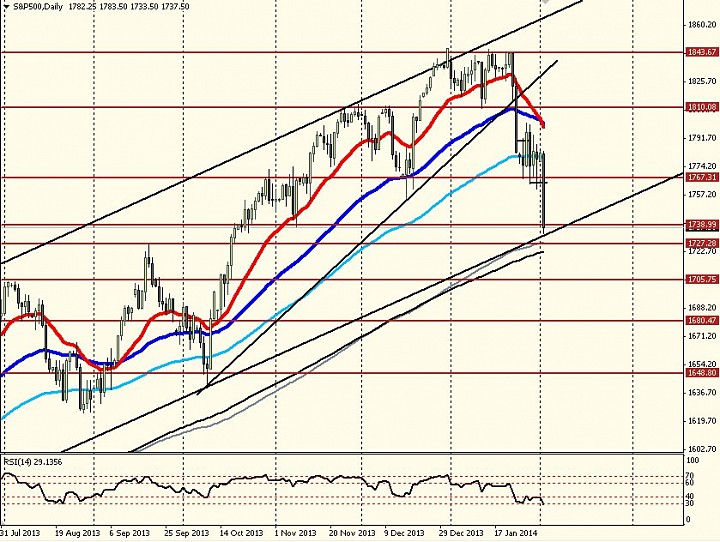 The S&P500 showed the tale, though I could pick the NIkkei225 or Dax30 as well, as each saw sharp sell-offs to start the week. The support at 1765 was cracked early and the index didnt stop falling until it was below the 1740 level, lows last seen in November. The next level of supports for the index will now be the 1727 pivot, a high from mid-September, which also coincides with the closely watched 200-daily EMA. There is also an upward sloping support trendline that comes in around that area. Safe to say, a break through those levels and the risk-off theme will accelerate, with 1705, 1680 and 1650 as possible levels below.
Investors Flee to Safety of US Bonds: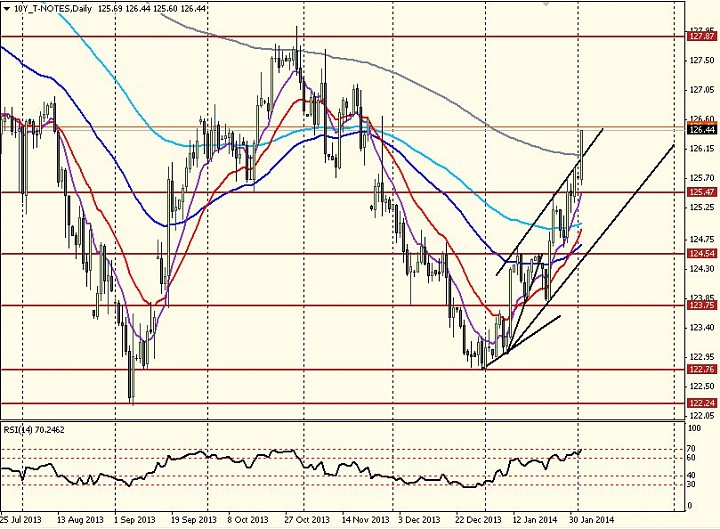 As investors fled equities they parked their money in safe haven assets, and the most visible was the US bond market as 10-year prices extended their rally from the last 2 weeks, meaning that yields continued to fall. 10-year prices are now at their highest level since mid-November and have sliced through the 200-daily EMA.
JPY Gains Big in FX: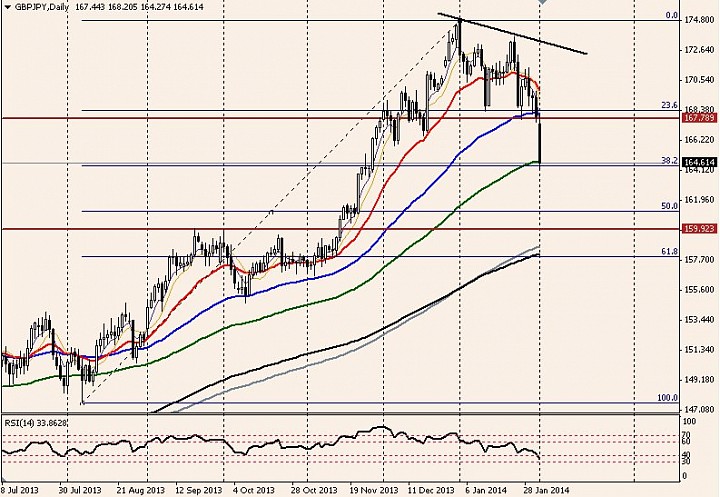 The Japanese Yen was the main beneficiary of the risk-off sentiment. Let's have a look at the GBP/JPY which had held at 167.80 prior to this week's open. After the pair sliced through that low it was 300-pips before the pair found support around 164.15, where some orders were clustered from a consolidation back in mid-November. The pair has not retraced 38.2% of its full upswing from early Aug to its high right before the New Year, with today's action certainly smashing through many stops. The carry trade then is feeling the brunt of this risk-off sentiment and it can be seen across the JPY crosses.
Euro Managed to Hold It's Own, A Sign of Its Safety Bid?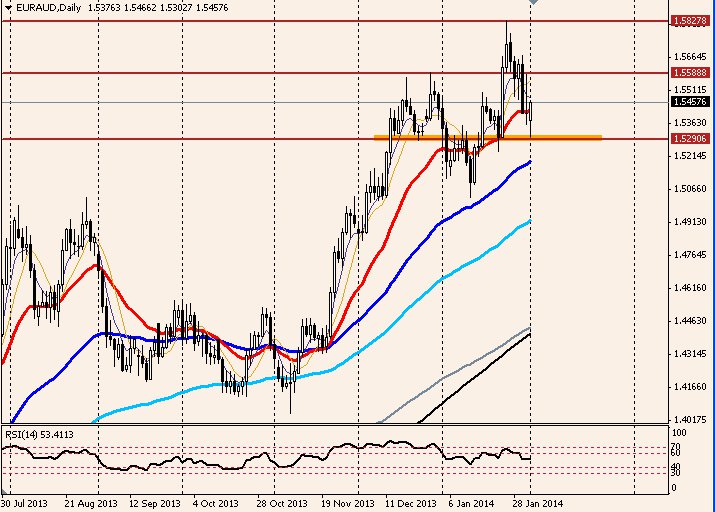 While the Euro lost out to the JPY, it was actually stronger against the USD, and made a nice rally in the EUR/GBP pair. I want to look at the EUR/AUD pair because I think it has made a bit of a correction but as it entered the 1.5315 area it has found some good support. I had talked about this pair previously finding support around this level, and while I can expect general sideways action, it will be interesting to see if the EUR can maintain above the 1.5315 level, which would signal a more bullish lean to the pair.