Denying speculation that Putin had "chilled" on his relationship with Donald Trump following a Bloomberg report that Putin had ordered Russian media to "cut way back" on positive Trump coverage, the Kremlin said on Friday it was not disappointed by how U.S.-Russia ties were developing under U.S. President Donald Trump and that it would only be possible to assess the outlook for relations once the leaders of both countries had met.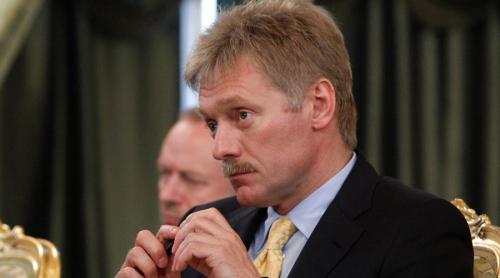 "We haven't been wearing rose-tinted glasses, we never harbored illusions, so there is nothing to be disappointed in," Kremlin spokesman Dmitry Peskov told reporters on a conference call.
Peskov was responding to a question about whether the Kremlin felt let down by the lack of progress in improving ties with the United States since the inauguration of Trump, who pledged in his campaign to try to rebuild ties with Russia.
"There has not yet been substantive contact between the two heads of state. It's not known when this will happen. And probably only after they talk will it be clear where significant differences remain and where it is possible to discover areas for cooperation," said Peskov.
Yesterday Bloomberg reported that the Kremlin has ordered Russian state media to cut "way back" on their fawning coverage of President Donald Trump, in what three sources told BBG is a "reflection of growing concern among senior Russian officials that the new U.S. administration will be less friendly than first thought." Bloomberg suggested that relations between Trump and Putin in recent weeks following criticism of Russia by numerous White House officials, including Trump, for its "annexation" of Crimea and the subsequent violence in Ukraine. Trump on Wednesday accused Putin of seizing Crimea from Ukraine in a series of Twitter posts that were delivered amid a flurry of allegations that his team has ties to Russia.
"Crimea was TAKEN by Russia during the Obama Administration. Was Obama too soft on Russia?" the U.S. president tweeted.
Bloomberg observed that "Russian officials, who had readily commented to local media on earlier news from Washington, suddenly became less talkative after the Crimea comment."
For now Putin appears content to wait and see what Trump's actions will be, instead of reading too closely into his purposefully bombastic statements.