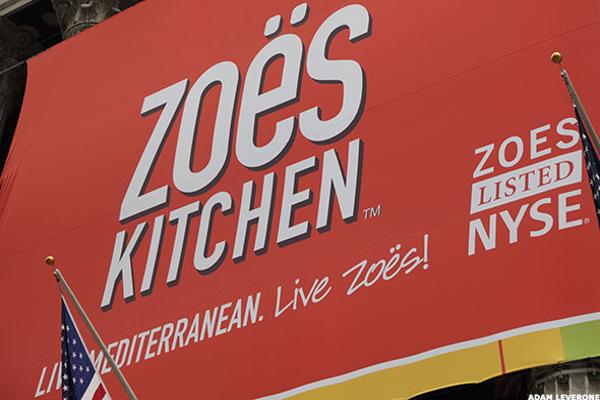 NEW YORK (TheStreet) -- Shares of Zoe's Kitchen (ZOES) closed down 17.32% to $30.84 on Tuesday as Credit Suisse reduced its price target on the stock to $30 from $32 this morning after the company posted weaker-than-anticipated second quarter revenues.
The firm maintained its "underperform" rating on shares of the Plano, TX-based fast-casual restaurant company.
After yesterday's closing bell, Zoe's Kitchen reported 2016 second-quarter revenues of $66.3 million, falling short of analysts' projected $67.3 million, and in-line earnings of 6 cents per share.
The company lowered its full-year sales guidance to be in the range of $277 million to $280 million, down from its prior...
More