September industrial production report was delayed by more than 2 weeks, but it did show a 0.6% increase, which beat expectations.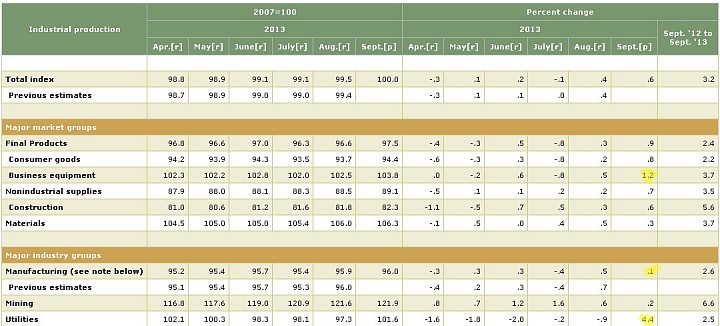 Digging into the data, we see some generally strong points when it comes to major market groups as September posted the best readings almost across the board compared to the previous 5 months. However, when you look at the data by major industry groups - manufacturing rose by 0.1%, weaker than expected (+0.3%). Utilities took the cake with a 4.4% increase.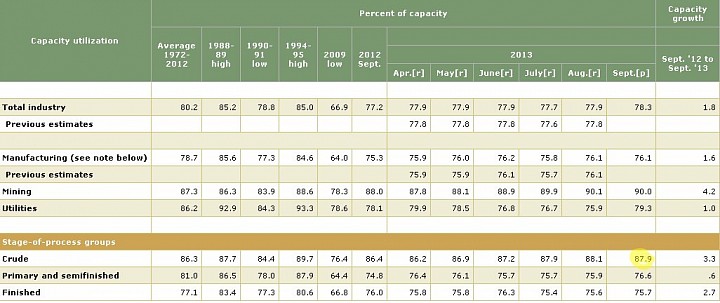 What was a bright spot in the report was the capacity utilization number which rose to 78.3% from 77.9%. Capacity utilization is a figure that measures the percentage of factories that are in use. We wont have to wait too long before we get data from October, which may see a dip in output because of the government shutdown.