Yesterday Tesla reported that the Model S has received the best safety rating of any car in history. This is a major accomplishment for Tesla, as you would expect the stock price went flying. Today the stock is up 2.13% at $147.98 at 10:35 Am.
Tesla still has not shown any GAAP earnings so far. However it has shown tremendous growth in revenue over the past four years. Below is a graph showing revenue growth from 2009 to 2012: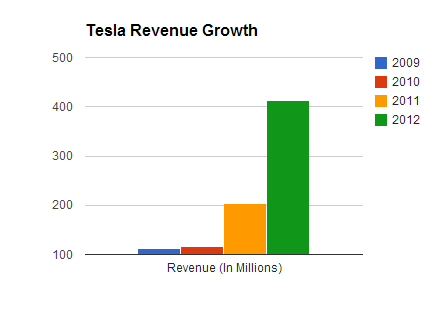 Tesla has been an exciting growth company to watch over the past few months. In a matter of a few months the company went from a market cap of just $4 billion to $18 billion. 
If you are interested in the technicals, here is a few interesting trends: