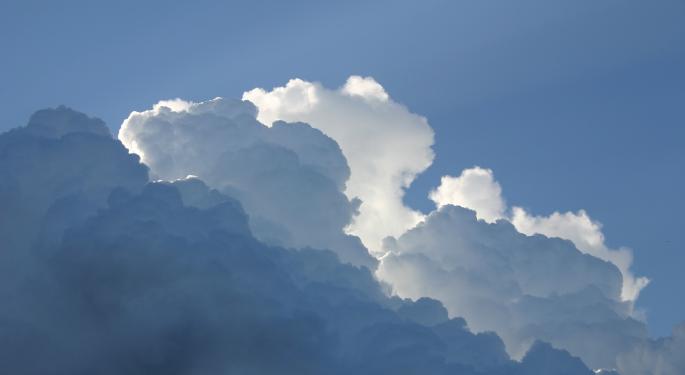 Some of the hottest tech IPOs in recent years, including Square Inc SQ 1.63%, Alibaba Group Holding Ltd BABA 0.46%, Zynga Inc ZNGA 2.58% and Twitter Inc TWTR 6.24% ended up a major disappointment to early public investors. Even Facebook Inc FB 0.77%, which has been one of the hottest stocks in the market in recent years, underperformed the S&P 500 for more than a year following its opening trade.
However, 2016 tech IPO Twilio Inc TWLO 15.42% continued its superstar performance on Monday, trading up another 16 percent to $61.95. Incredibly, the stock is now up more than 300 percent from its IPO price and 113 percent from its opening price less than two months ago.
Twilio kept its early momentum going by delivering a strong earnings and revenue beat during its first public quarter.
Despite the huge early returns, William Blair believes the huge growth the company delivered in Q2 is a sign that the Outperform-rated stock has plenty of upside in coming years.
"We expect Twilio to sustain 30%-plus top-line growth for the next few years, and the company is expected to reach non-GAAP operating profitability by the fourth quarter of 2017," analyst Bhavan Suri explained.
Jim Cramer is also bullish on Twilio.
"Twilio has built a platform that is widely recognized as the gold standard for cloud-based communications," Cramer said in June. He added that he liked Twilio's stock, but he would "like it even more at a lower level."
Related Link: Cramer Says Twilio Is Not Just A 'Mythical Creature With Absurd Valuation'
While Twilio certainly has a head-start in the cloud messaging market, the company may soon face some stiff competition from a surprising source.
These days, Vonage Holdings Corp. VG 6.77% may still be best-known for the home phone service it offered during its heyday. However, recent $230 million Vonage acquisition Nexmo may be Twilio's top competitor. Nexmo provides communication application program interfaces to allow its customers to integrate different varieties of communication into their own unique applications.
Nexmo shares many of Twilio's top clients, but also has some big-name exclusive clients like Alibaba, Snapchat and Expedia Inc EXPE 1.01%.
Tech IPO investors are well aware of the market noise and trading volatility that typically come during the few months following a big IPO, and it can be hard to tell just how reliable early price action is. However, at this point, Twilio shareholders couldn't have asked for a better start to the company's public life.
Disclosure: the author is long BABA.
Date
Firm
Action
From
To
Jul 2016
JP Morgan
Initiates Coverage on
Neutral
Jul 2016
Goldman Sachs
Initiates Coverage on
Neutral
Jul 2016
William Blair
Initiates Coverage on
Outperform
© 2016 Benzinga.com. Benzinga does not provide investment advice. All rights reserved.