Summary
The biotech sector has started to consolidate some of its recent gains to begin the week, falling slightly from the highs hit last week.
We are still seeing myriad small caps moving up on better than expected quarterly results and increased speculation on potential acquisition targets.
The other notable news, events and analyst ratings from across the sector as well as an update on Cerulean Pharma is below.
"The two most powerful warriors are patience and time." - Leo Tolstoy
Note: To get these Biotech Forum Daily Digests as soon as they are published, just click on my profile, hit the big, orange "Follow" button, and choose the real-time alerts option.
The biotech indices have pulled back a tad from their recent highs they hit last week in the first couple of days of the trading week. This is certainly understandable as the biotech sector had romped forward some 18% since June 30th and was overdue for at least a minor consolidation phase.
However, I am still seeing myriad small cap names moving forward. Some because of very good earnings results. Others like Synergy Pharmaceuticals (NASDAQ:SGYP) and Progenics Pharmaceuticals (NASDAQ:PGNX) because of increasing speculation of possible buyout targets. Regardless, the sector is much better situated than it was a few months ago when it was locked in a long and deep bear market.
One of those small caps soaring on better than expected earnings is Eagle Pharmaceuticals (NASDAQ:EGRX). The stock screamed higher by almost 15% in trading on Tuesday. The company reported earnings for the second quarter of 80 cents a share, almost a dime a share better than expectations. Thanks to the impressive rollout of BENDAKA, revenues increased over 550% from the same period a year ago to over $40 million.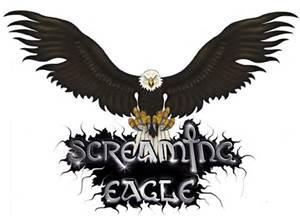 We have positively commented on this stock a few times in the Biotech Forum Daily Digest in the past few months. I also penned a detailed investment analysis on the this small biopharma back in late April. The rally took Eagle back up to the $55 level. The shares peaked at over $100 last summer before the bear market descended on biotech & biopharma. The consensus estimate has Eagle earning over $5 a share in FY2017 so the shares are not expensive even with yesterday's rally.
The stock did not not have the same reaction as Eagle's after earnings, but BioDelivery Sciences (NASDAQ:BDSI) had a solid quarter. BUNAVAIL is making inroads. The company has signed two deals with large managed care networks to move it into a preferred formulary position come the first day of 2017 which should boost sales significantly. BELBUCA which just rolled out is gaining traction and hit a weekly high of 1,300 prescriptions last week. I plan to follow up on a recent positive piece on BioDelivery in the near future to reflect on the latest progress.
Allergan (NYSE:AGN) reported earnings and updated guidance to reflect the recent sale of its generic business to Teva Pharmaceuticals (NYSE:TEVA) for some $40 billion. The company also stressed...
More