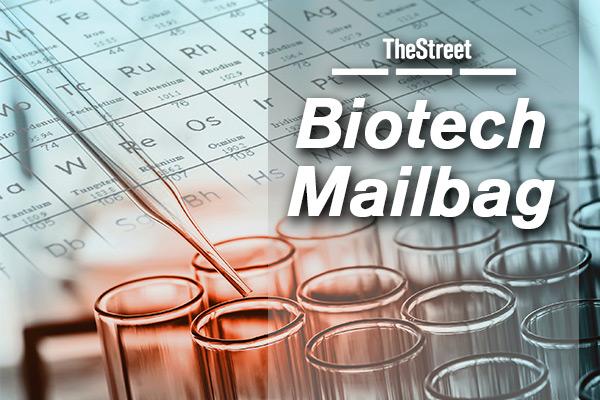 Thanks for clicking on another edition of the Biotech Stock Mailbag.
John T. writes, "Adam, enjoyed reading about you in the STAT article and have followed some of your writing over the years. I respect your work and opinion. I saw a comment you made on Twitter about Intrexon (XON - Get Report) CEO R.J. Kirk. You said you don't trust what Kirk says. Kirk did well in the past. He often had large stakes in the companies he piloted. He never sold shares prior to the eventual buyout. He demonstrated impressive conviction. Are there examples to support your sentiment? I've tried to dig for reasons not to trust him, but most of his projects seem prescient. Thank you."
I don't trust R.J. Kirk because very few of the claims he makes about any of Intrexon's synthetic biology business ventures are backed with independently verifiable information. It's all promise, no proof. Intrexon is very much like Theranos. I'm not the first person to make this comparison, but it is fitting.
JUST UPDATED – TheStreet's Biotech Bible! Before you invest one single dime in any biotech stock you have got to KNOW WHAT YOU ARE BUYING! Get THE most comprehensive text covering the 186 biotech companies that have gone public since 2013! There's nothing else like it for digging into this highly speculative group of stocks. Get a FREE copy today!
This line from a recent New York Times profile of Kirk and Intrexon stands out as a big red flag:
Must Read: Mast Sickle Cell Drug Seeks to Defy Long Odds Like Leicester City
It is hard to judge the strength of Intrexon's core technology, known as UltraVector, which is a computerized system for putting together modular DNA pieces to make complex genetic circuits. The company, saying it wants to protect its trade secrets, has not published articles about it in scientific literature.
I counted at least eight instances on Intrexon's May 10 quarterly conference call where analysts asked specific questions about the company's various business units and Kirk said he would not provide an answer.
Theranos is a good lesson for anyone who trusts a business or an executive operating without transparency.
We hear from Intrexon and its supporters that Kirk is a scientific genius and the company's technology is just too complicated for ordinary investors and analysts to understand. It's only a matter of time before the Intrexon curtain gets pulled back and investors discover nothing there.
We've already seen this with Intrexon's "Sleeping Beauty" CAR-T program, which is inferior and well behind competitors Juno Therapeutics (JUNO) , Kite Pharma (KITE) and Novartis (NVS) .
Kirk made his billions by peddling me-too and mediocre drugs to desperate buyers. Let's examine the record. He led a group of investors that took over Scios, which was developing the heart failure drug...
More