Today's Bank of England meeting marks the 5th anniversary of its interest rate and asset purchase program policy.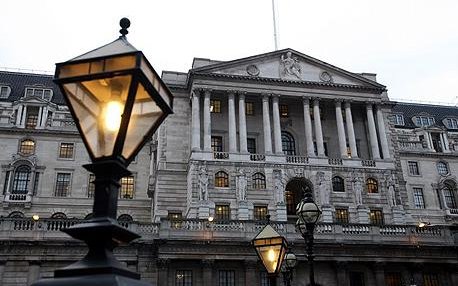 The benchmark interest rate has been  0.5% since 2008. The bank has also been doing quantitative easing since 2008, but did announce that it has done its last round in July 2013. 
The key interest rate is expected to remain low until mid-2015. Forward guidance for QE is no longer attached to unemployment. Policy makers are starting to eye inflationary pressures as guidance as well.
GBP
The market is not sure what to make of this non-shaker. So far, an hour after the release, the market has pushed above and below the session high-low.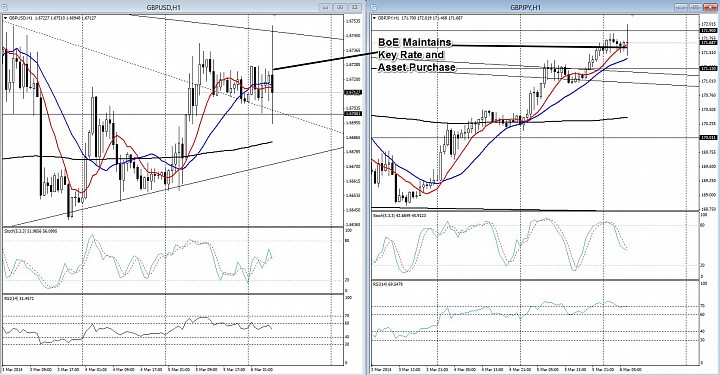 (GBP/USD and GBP/JPY 1H Charts)
There's some prevailing bullish momentum in GBP/USD and GBP/JPY. However, the market is likely going to watch for tomorrow's
US Non-Farm Payroll
data for more guidance.