A firestorm of tweets today revealed a terrible tragedy - Malaysian airlines reported that it has lost contact with a Boeing 777, carrying 295 passengers from Kuala Lumpur to Amsterdam. 
This is the second major incident involving Malaysian Airlines - The disappearance of flight 370 in March has not been found yet. 
This type of news should increase risk aversion, and we are seeing evidence of that in gold and oil prices. 
WTI Crude Oil continued a rally from earlier this week and tagged 103 after the news of the downed airplane. It will be interesting to see how price will react if it approaches the 104.50-104 area, near a previous support/resistance pivot and 61.8% retracement of the dip from 107.55 to 99.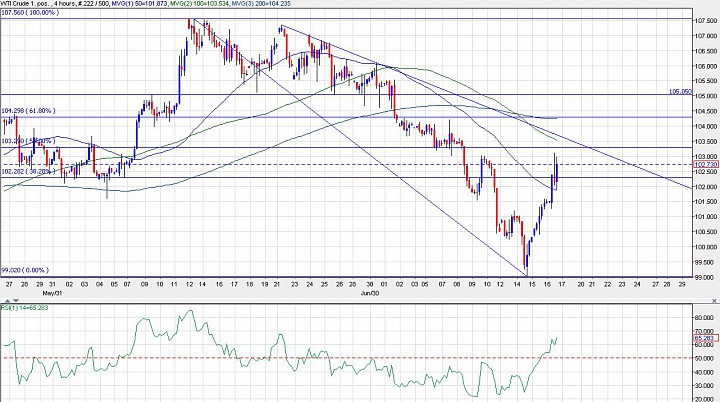 (WTI Crude Oil 7/17)
Gold prices rallied as well, extending an earlier bounce off 1292. It will be interest to see how traders will react if gold gets into the 1325-1330 area which is a previous resistance, and would be about 61.8% retracement of the 1345-1292 dip.