With interest rates near zero, hedging currency risk in the developed world is nearly cost free, a panel discussion at the Morningstar, Inc. (NASDAQ:MORN) ETF Conference in Chicago addressed variable issues in using a currency hedged ETF for investing in foreign securities. Panelists noted a currency hedge is generally neutral in terms of absolute returns with the primary benefit coming in a reduction of volatility. While the U.S. dollar has been exhibiting significant strength, there are economic factors that could derail this trend, which could introduce an additional level of market volatility to an already volatile market environment.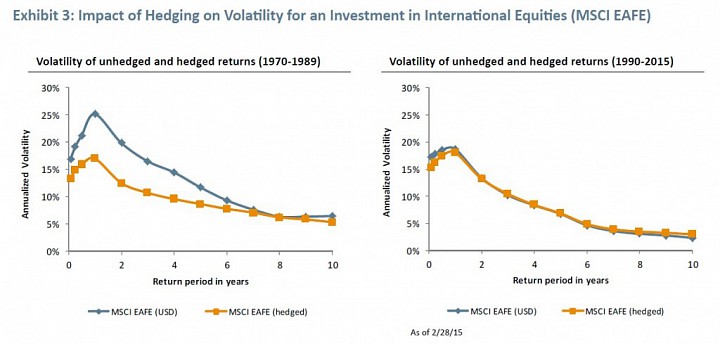 Morningstar: Currency hedging in light of a continued trend in the U.S. dollar
As the Yen and Euro have been in a strong downtrend versus the U.S. dollar, Arne Noack, director of exchange-traded product development for Deutsche Asset & Wealth Management, remains bullish on USD and is keeping an eye on parity to the Euro.
"It's not unlikely that we will see significant volatility in currencies," he said. Noack recommends looking at the current economic environment and segmenting foreign exchange volatility as separate risk point. "Is it a risk investors need to determine if they are comfortable accepting in your portfolio."
Morningstar: what could reverse the U.S. dollar trend?
For some on the panel, the question was not if the U.S. dollar was going to continue to appreciate, but by how much? Like all risk managers, however, they considered risks to...
More