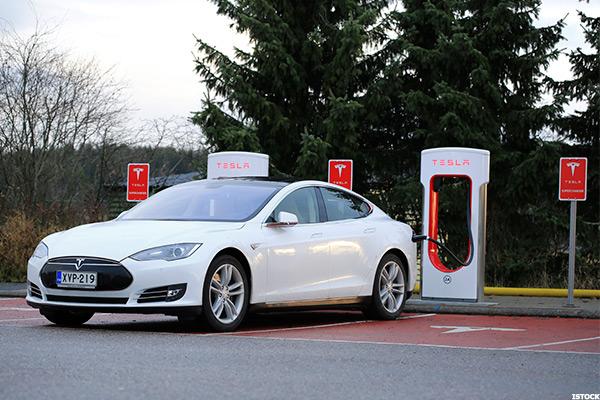 Tesla Motors ( TSLA) announced late Wednesday it would equip all of its vehicles with hardware that will allow for "full self-driving capabilities," though it is unclear when the technology will be activated and available for customers to use.
The announcement, which was highly-anticipated in the weeks since company CEO Elon Musk
https://twitter.com/elonmusk/status/785138151224446976
that Tesla would do a "product unveiling" that was "unexpected by most," was done with limited fanfare and without a live audience. The initial tweet had stirred imaginations, with some predicting a new vehicle model or at least an update on the forthcoming Model 3.
Instead, they got a hardware and software update designed to position Tesla vehicles for the future. Every new Tesla rolling off the assembly line will come complete with hardware including eight cameras, 12 sensors, radar and a processor capable of handling the input. It is unclear, however, how soon the technology will be available to consumers.
The company held an invitation-only briefing with journalists Wednesday where Musk reportedly admitted it is going to take a while for Tesla to completely validate the software and win regulatory approval to activate it. The...
More